NFL
Commanders' fortunes, for good or bad, rest on the inconsistent shoulders of Carson Wentz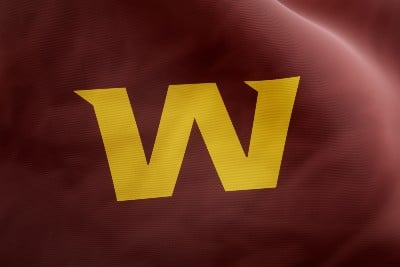 Wideout Terry McLarin summed up the issue facing the Washington Commanders as well as anyone could.
"It's just about putting four quarters together," McLarin said.
The Commanders nearly blew a big lead before rallying late to beat Jacksonville in Week 1, then found themselves down 22-0 at the half in Week 2 at Detroit before rallying twice to get within one score before falling, 36-27.
The inconsistency starts and ends with the new franchise quarterback, Carson Wentz, who statline looks just fine – 650 yards passing, 65.5 percent completion rate, seven TDs, three INTs, 100.3 passer rating.
But in the Week 2 loss, Wentz was 9-of-16 for 59 yards and was sacked four times in the first half as the Commanders sputtered to that 22-point halftime deficit.
The big numbers in the second half – 21-of-30, 278 yards, three TDs, one INT – were largely the result of the Commanders needing to throw the ball on almost every down, and the Lions allowing Wentz some breathing room in exchange for time coming off the clock.
"We're going to ride with him. No matter how you look at it, we're going to ride with him. We'll go with the good, we'll go with the bad, but that's the truth of the matter," head coach Ron Rivera said.
What else could he say, though?
For better or worse, Wentz is the QB1.
What's ailing the Commanders D?
Washington is giving up 29.0 points and 422.5 total yards per game through two games.
The rush defense has been getting gashed, giving up 157.0 yards per game, ranking 28th in the league, and a ghastly 7.5 yards per carry, worst in the league by a couple of orders of magnitude.
Detroit went for 191 yards on 24 attempts, with a pair of 50+-yard runs in there.
One was a jet sweep that went for 58; the second, a 50-yarder to the left of the A gap.
The Lions ran 17 times between the tackles for 120 yards.
In the Week 1 win over the Jaguars, the Washington D gave up 123 rushing yards on 18 attempts.
The between the tackles numbers in Week 1: 11 carries, 51 yards.