Timeline, other new details in Harrington case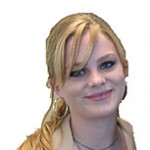 As the search and investigative efforts continue for missing college student Morgan Harrington, state and local investigators are now able to release additional details concerning the night of her disappearance. Miss Harrington disappeared Oct. 17, 2009, during a Metallica concert at the John Paul Jones Arena on the University of Virginia campus in Charlottesville.
During the course of the investigation, police have been able to establish a timeline of Miss Harrington's movements once she ended up outside of the arena at approximately 8:30 p.m. After talking to her friends on her cell phone, she then walked through the parking lot of University Hall and was also seen in the Lannigan Field athlete parking lot, which is also used for RV parking. At around 9:30 p.m., she was seen walking on the Copeley Road bridge near Ivy Road.

Based on independent witness accounts, investigators are confident that Miss Harrington was hitchhiking for a ride while on the Copeley Road bridge. If anyone recalls seeing a young woman hitchhiking that night on or near the Copeley Road bridge, then they are asked to please contact police by phone or email. Anyone who might remember seeing a vehicle randomly stopped in the roadway on Copeley Road bridge that night is also asked to contact investigators. Investigators are also hoping to hear from anyone who might have loaned their cell phone to a young woman fitting Miss Harrington's description to make a call that night.
In addition to Miss Harrington's black T-shirt with the word "Pantera" spelled out in tan letters, black mini-skirt, black tights, and knee-high black boots, she was wearing a distinctive necklace. It is a Swarovski Crystal necklace made up of large crystal chain links. She is 5 feet 6 inches tall and weighs approximately 120 pounds with blond hair and blue eyes.
The search and investigation are still being actively pursued by Virginia State Police, University of Virginia Police, Charlottesville Police, Albemarle County Police and the FBI. The public has generated close to 400 leads in the case. Anyone can call the Virginia State Police Tip Line at 434.352.3467 or e-mail State Police at bci-appomattox@vsp.virginia.gov.
UVa. Police can be reached at 434.924.7166. Anonymous tips are welcome.

Comments