Virginia Tech earns Best College Value ranking from Kiplinger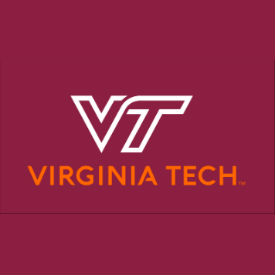 Virginia Tech has once again earned recognition from Kiplinger as one of the nation's best higher education values. In its Best College Values for 2018 report, Kiplinger ranked Virginia Tech No. 160 nationally among all universities and No. 28 among public institutions.
Based on quality and affordability, Kiplinger's Best College Value report analyzed nearly 1,200 colleges and universities across the country to determine the top 300 best values. Specifically, they looked at such factors as competitiveness, graduation rates, academic support, cost of financial aid, and student indebtedness.
"Value is about exceeding our students' expectations," said Luisa Havens Gerardo, vice provost for enrollment management. "Virginia Tech has built a strong reputation for providing outstanding academic opportunities and value for our students while being sensitive to the financial considerations of their families.
"This recognition from Kiplinger compels us to continue striving to combine educational excellence with thoughtful strategies for access and affordability."
The full Kiplinger Best College Values rankings are available online and will appear in print in the February 2018 issue of Kiplinger's Personal Finance.
"Our rankings, which weigh affordability alongside academic quality, are a great resource for students and their parents when sorting through college choices," said Mark Solheim, editor of Kiplinger's Personal Finance magazine.
For more on Virginia Tech undergraduate admissions or to request information, please visit vt.edu/admissions/undergraduate.