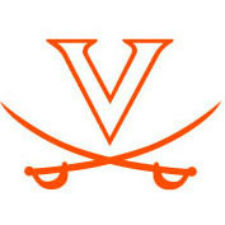 Ryan Zinkhan (Sr., Fredericksburg, Va.) scored just over a minute into extra time to send the third-ranked UVA men's soccer team to a 1-0 win over No. 25 Old Dominion Friday evening in front of 4,144 spectators at Klöckner Stadium. The game marked the season opener for both teams.
"That was a good, hard-fought win for us tonight," Virginia head coach George Gelnovatch said. "Give Old Dominion credit. They played well tonight. I thought we were able to wear them down midway through the second half and we created a lot of chances down the stretch. It's a good way to start our season and gives us something to build on going into two challenging games next weekend."
After inundating the Monarchs with pressure over the final 30 minutes of the second half, Virginia broke through quickly in overtime. Following a throw-in, Eric Bird (Sr., Virginia Beach, Va.) boxed out his defender to corral the ball and he quickly laid the ball off to Zinkhan, who fired a low shot from 20 yards out which nestled just inside the left post.
Virginia out-shot Old Dominion 20-9, including 15-5 in the second half and extra time. Virginia put 11 shots on goal to just two for ODU. The Cavaliers took nine corner kicks, while ODU recorded seven.
Freshman Jeff Caldwell (Todd, N.C.) recorded a clean sheet in his first college game in goal. He recorded a pair of saves in the win. Old Dominion keeper Alex Tiesenhausen posted 10 saves, including a terrific one-handed swat of a Riggs Lennon (So., Paradise Valley, Ariz.) rocket in the 84th minute.
Virginia makes its first-ever trip to the state of Oklahoma next weekend, as the Cavaliers travel to Tulsa to compete in the Golden Hurricane's tournament. The Cavaliers face Tulsa on Sept. 5 at 8:30 p.m. ET and take on uab on Sept. 7 at 1 p.m. ET.