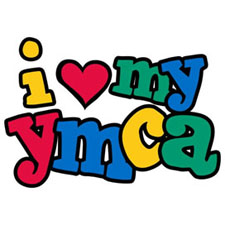 The Waynesboro YMCA and Waynesboro Public Schools will partner in the fall to offer pre-kindergarten afterschool care at Wayne Hills, meeting a long-identified need in the Waynesboro community.
"The Waynesboro Y will be providing a valuable service that many working parents have requested for several years," said Robin Crowder, the superintendent of Waynesboro Public Schools, which will be moving all of its Pre-K students to Wayne Hills as part of a plan adopted by the Waynesboro School Board to free up classroom space at the city's four elementary schools.
Approximately 140 students will be on-site at Wayne Hills for the daylong Pre-K, Crowder said. The growth of Pre-K into being a daylong program in recent years has created a need for afterchool care for Pre-K youngsters as single parents and working parents of Pre-K'ers have found themselves tasked with the same challenge that parents of older children have in terms of finding quality afterschool care.
A group of parents approached the city a few years ago to start a discussion on what could be done to accommodate the need, but that review didn't lead to anything in terms of action to address the need at that time.
The Y did its own review of what it might be able to do to provide Pre-K afterschool care, but YMCA executive director Jeff Fife said the Y's facility at 648 S. Wayne Ave. "doesn't give us the flexibility to add another classroom, and we've been turning down families requesting the service. "
The decision earlier this year by the school system to move its Pre-K classes under one roof at Wayne Hills created another opportunity to look at what could be done to provide Pre-K afterschool. Officials with the school system and with the Y worked through the spring to go over their options to partner to provide the service before finalizing the plans for the fall last week.
"We are very excited to begin this joint venture with Waynesboro Public Schools. Afterschool care for pre-kindergartners is a true need in our community, and we are happy to be able to provide a service to those families," Waynesboro YMCA Childcare director Rebecca Patton said.
The Y will be working with Waynesboro Public Schools to add value to the program over the next few years so that the afterschool care also serves a school-readiness objective.
"This is a perfect tie-in, and we look forward to working jointly with the teaching staff to support their efforts as well," said Fife, adding that the Y will also be looking to adding a physical-fitness component to the program to establish early patterns of a healthy lifestyle.
"This is a win-win for the school system, the Y, the families we'll serve, and the community at-large," Fife said.
Crowder is looking forward to seeing the partnership take off in the coming years.
"Having the Pre-K program in one building will make this program a great success. We are so pleased to be working with the Waynesboro YMCA – we have similar missions," Crowder said.
 
YMCA Pre-K Afterschool Childcare
$50 registration fee
Y Members: $50 per week
Non-Members: $55 per week
Full time only
For full day care when school is out due to holidays, teacher workdays or inclement weather, there will be an additional cost of $15 per day for Y Members and $18 per day for Non-Members. The Y is working with the Department of Social Services to provide tuition assistance and with generous YMCA supporters to provide income-based scholarships.
For more information, contact Rebecca Patton, Childcare Director at 540-943-9622 ext 208.
 
The program will provide:
a weekly physical fitness program designed especially for 3- to -5-year-olds
educational field trips on full days
weekly swimming at the Y
daily outdoor play time
arts and crafts
dedicated homework/tutoring time
staff will be working closely with Pre-K teachers to provide educational support where needed