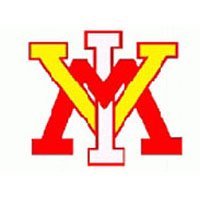 Despite dominating the attacking third of the pitch and more than tripling the number of shots in comparison, the VMI women's soccer team battled to its first draw of the season as the Keydets and UNC Asheville Bulldogs fought to a 0-0 tie Friday night at Greenwood Field in Asheville, North Carolina.
Led by sophomore Kiley Cropper's 10 shots, the Keydets took 32 shot attempts at the Bulldogs while holding Asheville to only nine shots on the night. The Keydets forced Bulldog keeper Courtney O'Malley into 17 saves while Asheville only had four clean shot attempts at VMI goalie Ceci Keppeler, who was credited with the four saves during the match.
Sierra Brewer attempted five shots and freshman Whitney Edwards-Roberson took four to rank among the leading offensive players for VMI but the Keydets could not find the back of the net as the Keydets (4-0-1) took their first draw of the year.
"We executed our game plan and played hard but we couldn't get the ball to fall into the net," said VMI head coach Chris Bergmann. "I was happy with our resilience. Asheville defended us well and their keeper maintained a good position throughout the game so we couldn't get it passed her. We'll keep kicking the ball and be ready to go for Campbell on Sunday."
Gabby Criscione and Julianne Knoblett both took three shots at the Bulldog net. O'Malley earned eight saves in the second period alone for the Bulldogs to preserve the tie despite the Keydet barrage of shots.
The Keydets take on another Big South foe in Campbell on Sunday with a kickoff slated for 2 p.m. in Buies Creek, North Carolina.