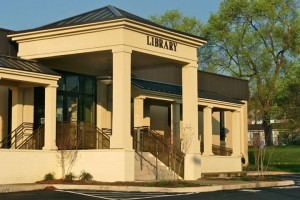 The Augusta County Library recognized the winners of its first annual Teen Art Show at a reception on Friday, June 27 at the Fishersville Library. The show includes drawings, paintings, sculptures and mixed media works by local artists ranging in age from 11 to 18 years.
Audrey Wood of Waynesboro received first place first place for two-dimensional art created by a high school student for her drawing "Winter Chalice." Danna Gallego-Garcia of Waynesboro received second place and Brynne Parry of Waynesboro received third place. Ruby Moon of Afton and Dakota Teears of Montebello received an honorable mention.
For two-dimensional art created by middle school students, first place went to Caleb Jones of Stuarts Draft, second place to Josh Eckert of Verona, and third place to Hannah Wangler of Fishersville.
In the three-dimensional art category, first place went to Emma West of Crimora and second place to Olivia Hathaway of Spottswood.
Winners were selected by a panel of local artists. The winners will receive gift certificates provided by the Friends of the Augusta County Library.
Teen librarian Elzena Anderson noted, "We were really impressed with the diversity of entries. From a painted chair to stained glass to oil paintings, the entries truly reflect the range of talent and creativity of our local youth."
The Teen Art Show will be on display in the Fishersville Library through August 1. The library is located at 1759 Jefferson Hwy in Fishersville. For additional information, go to www.AugustaCountyLibrary.org or contact the library at 540-885-3961.