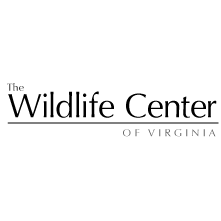 The Wildlife Center of Virginia, a leading teaching and research hospital for native wildlife, will present Hospital Cam – a live, web-based streaming look inside the Center's veterinary clinic – on Wednesday, April 15, starting at 9 a.m. Eastern.
Hospital Cam is available via the Center's Critter Cam on its website.  Wednesday's session will be broadcast on Critter Cam #2, at http://wildlifecenter.org/critter-corner/critter-cam-2.  Critter Cam and Hospital Cam are free and open to the public.
Hospital Cam allows viewers to watch the Center's veterinarians and rehabilitators treat some of the Center's wildlife patients.  The Center is currently treating 99 patients and is now admitting an average of nine new patients per day.  Among the current patients are a Turkey Vulture, a Common Loon, 19 Eastern Gray Squirrels, 13 Eastern Cottontails, nine Virginia Opossums, and 20 turtles.
Morning treatments in the clinic are scheduled to begin at 9 a.m.  Morning treatments generally include administration of medications, changing bandages, and check-up exams.  Morning treatments may take up to two hours.  There will likely be a second session at 4 p.m., showcasing afternoon treatments in the clinic or afternoon "feeding" in the Center's intensive-care unit [currently housing 25 wildlife babies].
Wednesday's Hospital Cam coverage will be shaped by the ever-variable activities of the Center's clinic.  "There's no 'average' day in the Wildlife Center's clinic, and not every one of our current patients will go into the clinic on Wednesday" said Amanda Nicholson, the Center's Director of Outreach.  "Hospital Cam is a real 'reality show' – unedited and unscripted, reflecting the day's activities in the treatment and care of scores of wild animals."
Wednesday's session is only the third Hospital Cam session presented by the Center.  Viewers of previous sessions have seen:
Treatments of a Red-tailed Hawk with lead poisoning, a Cooper's Hawk with a spinal injury, and a Canada Goose with a wing fracture;
An eye exam on a Great Horned Owl;
A blood draw on an Eastern Box Turtle;
An afternoon feeding session for young Eastern Grey Squirrels; and
A Virginia Opossum eating a banana.
Nicholson will serve as the moderator for Hospital Cam, providing a live insider's play-by-play on the clinic's activities, via an interactive "moderated discussion" that runs in an online window alongside the Critter Cam.  Nicholson will answer viewers' questions and provide updates on patients, insights on veterinary care underway, and other live explanations on what viewers are seeing on the Hospital Cam.
In July 2011, the Center launched Critter Cam, which allows wildlife enthusiasts around the world to watch a variety of Center patients.  Patients that are currently "featured" on one of the three Critter Cam feeds are an Eastern Screech-owl, a Red-tailed Hawk, baby Eastern Grey Squirrels, and four Wildlife Center permanent residents – Athena [Barred Owl]; Buddy [Bald Eagle]; Buttercup [Black Vulture]; and Maggie [Peregrine Falcon].  A link to Critter Cam can be found at www.wildlifecenter.org.
Every year, about 2,400 animals – ranging from Bald Eagles to Black Bear cubs to hummingbirds and chipmunks – are brought to the Wildlife Center for care.  The goal of the Center is "to treat to release" – to restore patients to health and return as many as possible to the wild.
The Wildlife Center of Virginia is an internationally acclaimed teaching and research hospital for wildlife and conservation medicine.  Since its founding in 1982, the nonprofit Center has cared for more than 65,000 wild animals, representing 200 species of native birds, mammals, reptiles, and amphibians.  The Center's public education programs share insights gained through the care of injured and orphaned wildlife, in hopes of reducing human damage to wildlife.