Tennessee scored just 38 points in a loss to UVa. in Charlottesville last year. The Vols had more than that by halftime in an 87-52 pasting of the 'Hoos Monday night in Knoxville.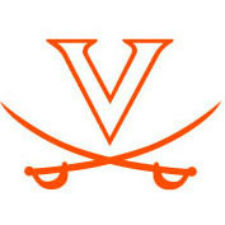 UT (8-4) was 8-of-11 from three-point range in the first half that concluded with a halfcourt buzzer beater that put the Volunteers up 48-26.
Virginia (9-4) was never really in this one, falling behind 13-4 by the first media timeout and trailing by double digits for the last 32:42.
Justin Anderson led UVa. in scoring with 11 points on 4-of-11 shooting from the field. Mike Tobey scored 10 points and pulled down seven rebounds off the bench. Joe Harris continued his struggles in the first half of the 2013-2014 season, scoring just seven points on 2-of-9 shooting from the field in 31 minutes.
Jordan McRae led Tennessee with 21 points.
Virginia shot just 32.7 percent from the field for the game (18-for-55) while allowing Tennessee to shoot 50 percent (27-for-54). The Vols were 11-for-18 (61.1 percent) from three-point range and 22-for-25 (88 percent) from the foul line.
UVa. begins ACC play on Saturday at Florida State (9-3).
Team Notes
• The 35-point loss was Virginia's largest since losing to Washington 106-63 at the Maui Invitational on Nov. 22, 2010
• Virginia trailed 48-26 at halftime, marking its largest halftime deficit since trailing Washington 55-31 at the Maui Invitational on Nov. 22, 2010
• Virginia (9-4) is 8-5 all-time vs. Tennessee
• Virginia is 60-61 all-time vs. SEC opponents
• The Cavaliers are 52-22 against non-conference opponents under Tony Bennett
• Virginia allowed a trio of 20-point scorers (Josh Richardson, Jarnell Stokes and Jordan McRae) for the first time since Nov. 25, 2008 vs. Liberty (Seth Curry, Kyle Ohman and Anthony Smith).
• Virginia shot a season-high 82.4 percent (14-of-17) from the free throw line
• The Cavaliers allowed season highs in points (87) and 3-point percentage (61.1%)
Player Notes
• Justin Anderson led Virginia in scoring for the third consecutive game with 11 points