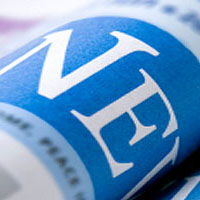 Translation is a crucial tool for communication between individuals, businesses, and their clients, between companies and between countries too. One of the primary ways of getting any translation done is to go through a freelance translator or a translation agency. Though, for the past years, there has been an emergency machine translator which is becoming more successful with each passing day. Machine translation has grown amazingly over the past years and it reached a point where most people are using Google's translation services to assist them with their foreign languages work.
Machine translators have become faster and more accurate, the reason being the extreme change in technology by shifting to AI and machine learning. This has brought machine translation to a higher level, and automatic translation services become some of the driving units behind the evolution of this technology.
Human translators on the other hand are slow, but they provide highly accurate translations at all times. That said, what's the best way to go when it comes to translating Dutch to English, a professional translator or machine translation?
Machines cannot understand the culture
If you are looking for Dutch to English translation then there is no way you can program a machine to understand the Dutch culture. Different societies in the world have several lexical things that are different to that specific culture. Machines don't have the power to understand or know slang, phrases and in some cases titles. This is one difficulty machines have never been able to defeat, and it will be very difficult for them to get it right. While this is a significant difficulty to the machines, native in-country speakers who are well-versed in two different languages and know all the phrases and slang, and are aware of cultural differences between the 2 are experienced enough to choose proper equivalents in the target language, resulting in an accurate translation.
Keep in mind that, in some cultures; some terms mean one thing to them while the same terms in another culture indicate an entirely different element. Various people have various accent meaning their articulation is different even if the terms mean the same thing. Only a real Dutch translator can tell the difference because the machine translator will do the direct word to word translation.
These real Dutch translators are soaked up in the culture and can pick jargon and subtleties in the text that machines cannot recognize. This is a barrier to machines because they are not superior to the level of performing these nuances accurately, but they can only perform word to word translations. This puts real translators at a very high standard as compared to the machine translators.
In some cases, machine translators may even primarily offer a word-for-word translation, which drives to a shocking result. The translation, even though it may be understandable, will not sound original at all, may include a certain number of grammatical errors, will not be well-structured and may not keep the productive meaning. Furthermore, some words can have multiple possible definitions in the target language depending on the context. This is all why a human review is required. A complete understanding of the source text is necessary; which machine translators don't have because they don't have a global idea of it.
Real translators are most of the times native speakers of the target language. That's why, unlike machine translators, they are well-familiar with all of its specificities, nuances, idioms, slang, syntax, etc., which allows them to keep the essence and the nature of the original text and give the best and most accurate and relevant translation. Also, most translators have translation qualifications, and some of them may concentrate on a particular area of expertise, in which they may have a expert history. Their experience in the field of the project promotes the translation, while a machine translator may not be capable of giving an accurate translation of specific medical, legal or technical terms. Machines, if they can't provide similar terms in the target language, might sometimes forget them as they are in the source text.
In a nutshell, machine translation can be practiced for small, non-crucial projects, for which you don't certainly need a perfect translation, but only a general understanding of it for private purposes, for instance. But, for major projects, which will be presented to a global audience, the human translator is required for Dutch to English translation d and much more reliable to assure a high-quality job, and to make sure your viewers can correctly interpret the message you want to deliver.