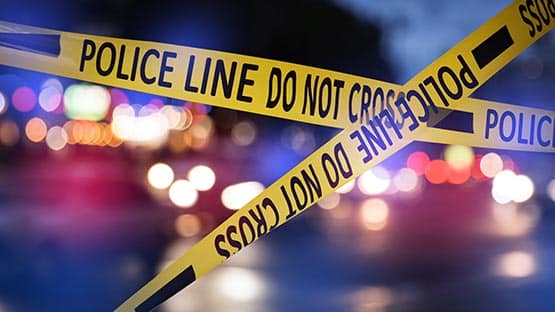 A Waynesboro man is in custody after fighting with multiple people at a restaurant, crashing his car, fighting with an arresting officer, then fleeing that scene before crashing again.
All of that involved a man named Terrell Daquan Williams, 32, of Waynesboro, who was eventually arrested on Saturday on five felony warrants and two misdemeanors.
The incident started with Waynesboro Police responding to Applebee's Grill and Bar at 900 Lew Dewitt Boulevard for a report of male assaulting multiple people inside the restaurant. Before the officers arrived at the restaurant, Williams had fled the restaurant in a vehicle.
A short time later, a Waynesboro officer located Williams in the 2800 block of West Main Street after the suspected vehicle crashed with another car. A struggle ensued with the officer at this location, leading to an injury for the officer, and Williams fleeing the scene, traveling east on West Main Street at a high rate of speed.
Responding officers attempted to stop the fleeing vehicle but were unsuccessful.
While additional officers were responding to the location of the injured officer and the crash scene, they were alerted to a vehicle involved in a crash at the BP gas station at 1441 W. Main St.
Officers located Williams at this crash scene and placed him under arrest. During the arrest, Williams was found to have a suspected large quantity of a controlled substance and an undisclosed amount of cash.
The police officer and Williams were both transported to Augusta Health for treatment for their injuries. The officer was treated and released.
Williams was released from the hospital and taken before the magistrate, and is currently held without bond at Middle River Regional Jail.