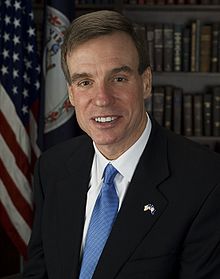 U.S. Sen. Mark R. Warner (D-Va.) today urged the U.S. House to take up a bipartisan Senate transportation bill before the March 31st cut-off of federal funding impacts jobs and ongoing transportation projects across Virginia and the rest of the country.
The Senate's two-year proposal supports an estimated 39,800 highway construction and transit jobs in Virginia, and nearly two million transportation-related jobs nationwide.
The overwhelmingly bipartisan Senate transportation bill passed 74-22 earlier this month. It maintains current funding levels, and provides more than $1 billion for Virginia highway and transportation projects for each of the next two years. The current transportation funding bill expires midnight Saturday, March 31, when the government will begin losing $110 million a day in uncollected gas and diesel taxes.
House Republican leaders have proposed, but then withdrawn, several stopgap measures in recent days that would only extend transportation funding for weeks or months instead of considering the Senate's bipartisan, longer-term bill.
"There should be a real urgency about getting this done," Sen. Warner said. "One of the problems with the way Congress has operated over the last year is this 11th hour brinkmanship by the leaders of the House of Representatives that takes us to the brink, threatening program shutdowns and triggering job losses. This is not the way we should do business."
"We cannot expect VDOT, Virginia localities or our highway contractors to plan and execute projects in the face of this uncertainty," Sen. Warner said. "Road and bridge projects create jobs and spur economic development in our state, but the pace of these projects will lag if we don't have a highway bill."
Several of Sen. Warner's specific priorities were included in the bipartisan Senate legislation: It streamlines the number of federal transportation programs from 90 to 30, and requires states to collect performance data for the first time "so that we can measure what kind of bang we're getting for our buck," Sen. Warner said.
For the first time, it establishes federal safety standards for transit systems nationwide, drawing on legislation that Sen. Warner introduced earlier this Congress with Sens. Barbara Mikulski (D-Md.), Ben Cardin (D-Md.) and Jim Webb (D-Va.) in response to the fatal 2009 Washington Metro accident.
It also authorizes $20 million a year in planning grants to allow localities to develop growth plans that are focused on walkable, transit-oriented development, a program based on legislation introduced by Sens. Warner and Michael Bennet (D-Colo).