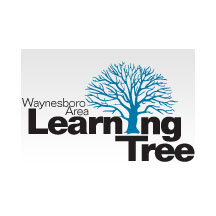 The future is technology and its applications, and you could say that technology and its applications define the present.
"We would like to think the old brick-and-mortar will be here forever, but everybody out here is trying to save money. Why would a bank employ 10 people to handle transactions that they can process better through a kiosk at a shopping mall? This is happening now," said Janet Harvey, a Nelson County native who came back home this year to launch the Waynesboro Area Learning Tree, a nonprofit that offers technology training and personal-development opportunities to people who risk being left behind on the burgeoning information superhighway.
The program links interested students with volunteers teaching lessons from the basic – introduction to computers and basic keyboarding – to advanced instruction in website design. The push from Harvey is to bring people who are currently out of the tech loop up to speed so that they can fully participate in the changing new world.
"We talk about gettting people prepared for the job market, but it can be even more fundamental than that. What do we do with people who are older that later on the only way they can order medicine is online, the only way they can get reports on conditions is online, the only way they can pay a bill is online, the only way they can check their bank account is online? How do you bring those people in? They'll be lost," Harvey said.
Two key needs for WALT are funding and the availability of volunteers. On the money front, "We're less than a year old, and it can take a year to 18 months to build up enough of a track record to qualify for grants," Harvey said.
To that end, WALT is considering charging a small fee for its services.
"Do we charge $25? Do we charge $10? We probably have to charge something to keep the lights on. And we're trying to find money so we can find staffing and accommodate good trainers so that people who come here can get the results that they need," Harvey said.
The need for volunteers is just as important.
"We're looking for people like you, for instance, with expertise in your field, to come in here and mentor students. There are a lot of well-educated individuals here who are either retired teachers or engineers or doctors. We need those folks to be a part of what they're doing. They can teach skills, and they can be mentors."
 
 
Story by Chris Graham. Chris can be reached at [email protected].