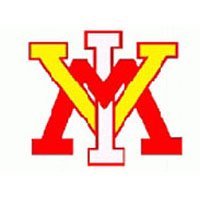 Ashley Usera has been named Assistant Athletic Director for Tickets and Marketing at VMI, in an announcement made by Director of Athletics Dr. Dave Diles.
Usera will handle the ticketing duties for VMI's athletic programs while also working close with Jamie Severns, Associate Director of Athletics for External Affairs, in the athletics marketing and promotions department.
Usera comes to the Institute after working as a Ticket Office Intern at Villanova University for the last year. Her duties included assisting with the box office ticket sales, customer satisfaction and dissatisfaction, billing questions and payment services via phone calls and email. Usera also aided in the processing and distribution and customer account changes in the ticketing system, while also helping with season ticket renewals and membership. Usera aided in sales strategies to maximize attendance for the Wildcats' football program, as well as men's and women's basketball, while also assisting with game-day ticket sales for those sports.
"Ashley distinguished herself throughout the search process by exhibiting a depth sense of appreciation for VMI's history and tradition," said Diles of the hire. "In addition, she has excellent skills that fit our department's needs in ticketing, sales and sponsorships. Equally important, however, was the energy and vision she shared for contributing to the overall advancement of our external relations division. We've adjusted this position to include more than ticket sales from a fixed location, and have transitioned it to include significant work in sales and marketing to enhance our revenue production."
"Ashley Usera will be a tremendous asset to the athletics department," said Severns. "She comes to VMI will innovative ideas and plans to take the Institute's ticketing and marketing to the next level."
Already familiar with Virginia, Usera was a graduate assistant at Virginia Commonwealth University from August 2012 to June 2013. While in Richmond and working towards her Masters of Education in sports leadership, Usera assisted in the management and sales of tickets for the Rams' Olympic sports. Addition duties included maintaining and updating VCU's ticketing Web site. During volleyball, men's and women's basketball and baseball games, Usera managed the sales and will call ticket windows and the student entrance. Usera's duties at VCU included managing the Junior Rowdy Rams and Rowdy Rams, a kids club and student group, respectively.
Prior to her time at VCU, Usera was an administrative assistant for the athletic department at The Meadows School in Las Vegas, Nevada.
A 2011 graduate from Kennesaw State University, Usera worked as a marketing student assistant in the University's athletic department. While working towards her Bachelors of Science degree in sport management, Usera helped to promote home games for volleyball, men's and women's basketball, women's soccer, baseball and softball. Usera supervised logistics during the Owls' home events, while aiding in the research and development of marketing strategies to increase awareness and attendance. Usera was also hands-on with various social media platforms for the Owls. She worked closely to coordinating and organizing for the Dot Martin Scholarship Golf Classic, KSU Fall Kick-off and the annual Making Strides 5K for breast cancer, as well as local community relation appearances.