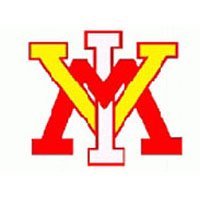 The Charleston Southern Buccaneers scored the game's first seven runs and went on to an 11-2 victory over the VMI Keydets in the opener of a Big South baseball doubleheader Saturday in Lexington, Va. With the win, CSU assured itself of a berth in next week's Big South Championship tournament, while VMI was eliminated from tournament contention with its loss.
Charleston Southern (30-23, 11-14 Big South) got on the board early against Connor Bach, as Chase Shelton drove in two runs with a single in the first inning and the Bucs never trailed after that. CSU led by as many as 10 runs, 11-1, late before the Keydets scored in the eighth inning to account for the final margin.
CSU pounded out 16 hits on the afternoon, including three apiece by Shelton and left fielder Nick Berry, while Berry also chipped in with four runs batted in. Eric Mayers went 3 for 3 in the opener of the twinbill to lead VMI (24-23, 10-16).
Bach (2-7) took the loss after allowing seven runs on nine hits in 4 1/3 innings in his final collegiate start. Andrew Tomasovich (7-2) threw six-plus innings of one-run baseball to notch the win for the visitors.
CSU added to its early 2-0 lead in the third when Kevin Hickey led off with a walk. Bobby Ison followed with a ground ball deep in the hole at second base that Jordan Tarsovich was able to flag down, but the VMI second baseman threw wildly to first for an error, putting runners at second and third. Andrew Widell was hit by a pitch and Alex Tomasovich followed with a sacrifice fly to make it 3-0, CSU. Berry had a RBI single and Zack Hagaman lofted a sacrifice fly later in the inning to make it a 5-0 contest.
That margin grew to seven in the fifth, thanks to a two-run shot by Berry. VMI got on the board in the sixth, when Tarsovich answered Berry's home run with one of his own to cut the CSU lead to 7-1. The Bucs came right back, however, scoring a run on a double play ball in the seventh and then tacking on three additional runs in the eighth.
The Keydets capped the scoring in the eighth when Tarsovich had a one-out single, stole second and scored on a RBI single by Mayers to account for the final margin, 11-2.
Prior to the start of the twinbill, VMI honored its first classmen in an on-field ceremony.