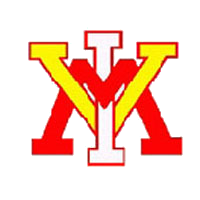 VMI baseball announced its 2015 schedule for its return season in the Southern Conference. The schedule contains 56 total games, including 24 SoCon contests and 30 games in the friendly confines of Gray-Minor Stadium. A first meeting with North Florida, a return date in Charlottesville against defending national runner-up Virginia and a three-game set with The Citadel in Charleston headline the slate.
The Keydets open the year with a four-game road trip, beginning with three in Jacksonville, Fla. against the North Florida Ospreys starting on Feb. 13. It will be the first meeting between the programs, as VMI takes on a North Florida team that was eliminated in the second round of last year's Atlantic Sun Tournament. The Keydets then travel to William & Mary to face the Tribe at Plumeri Park, where after not winning in Williamsburg since 1996, VMI has taken three of the past four from W&M.
The third annual VMI Tournament follows, and opens the home schedule for the 2015 campaign. Buffalo, UMES and the Keydets contest six total games, with each team playing four times over a three-day span beginning Feb. 20 at Gray-Minor Stadium. UMES and Buffalo open the tournament that day at 12:30 p.m., with Buffalo and VMI to follow at 4.
The Keydets stay at home for four additional games after the tournament, taking on Norfolk State on Feb. 24 and then playing host to Marist for a three-game weekend set, beginning on Feb. 27. The series with the Red Foxes will mark only the second time the teams have played, following a March 18, 2003 single game, won by the Keydets 8-4.
VMI then goes to Charlottesville on March 3 for a date with the defending national runner-up Virginia Cavaliers, a team VMI beat 3-2 last February at Davenport Field. The Keydets are then immediately back home for seven straight, three against Binghamton (March 6-8), James Madison (March 11) and Central Connecticut State (March 13-15).
All told, the Keydets play just one game away from Gray-Minor Stadium from Feb. 20 until March 17, but the latter date begins a six-game road trip that features two against Old Dominion (March 17-18) in Norfolk, three against Wofford (March 20-22) in Spartanburg, S.C. and a single game against the VCU Rams at the Diamond in Richmond (March 24).
Three games against Samford at Gray-Minor Stadium (March 27-29) precede a trip to Blacksburg to take on Virginia Tech the evening of March 31. It is VMI's first trip to Blacksburg since T.J. Lighton's complete-game shutout win on March 26, 2013, that marked the Keydets' first victory at English Field since 2005.
After a three-game set at Furman that concludes with an April 4 doubleheader in Greenville, S.C., the Keydets are back at Gray-Minor Stadium for a single-game with former Big South foe Radford (April 7), a three-game set with East Tennessee State (April 10-12) and single games with both VCU (April 14) and Richmond (April 15).
Perhaps the hardest stretch of the season follows, as VMI goes on the road for seven of its next eight contests, beginning with a three-game series against Gardner-Webb in Boiling Springs, N.C. It will mark the third straight year during which the Keydets have played the Runnin' Bulldogs in Boiling Springs.
VMI then jaunts home for a single game against William & Mary (April 21) before traveling to Charleston, S.C. to take on The Citadel April 24-26. It will mark the first series between the programs since the Keydets took both games in a midweek, two-game set during the 2010 season.
A mid-week game against Radford (April 28) then leads into the final homestand of the year, as the Mercer Bears come to Lexington for a three-game set May 1-3 and UNCG follows May 8-10.
The Keydets close out the year on the road, facing JMU in Harrisonburg, Va. on May 12 and traveling to Cullowhee, N.C. on May 14-15 to face Western Carolina in a three-game series.
The 2015 Southern Conference Baseball Championships will take place May 19-24 at Riley Park in Charleston, S.C.