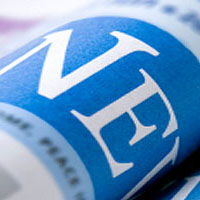 Virginia Secretary of Agriculture and Forestry Todd Haymore, Virginia Department of Agriculture and Consumer Services (VDACS) Commissioner Sandy Adams, and Virginia Farm Service Agency State Executive Director Dr. Jewel E. Hairston will visit the Virginia Poultry Industry Center at the Rockingham County Fairgrounds Wednesday.
The Virginia Poultry Industry Center opened in 2014 and won an Award of Distinction from the International Association of Fairs and Expositions (IAFE). The Center placed first in the category, "what was newly established at your Fair to promote agriculture." Virginia Poultry Federation President Hobey Bauhan said he was pleased the 2014 poultry industry project received national attention. "Poultry is the largest sector of Virginia agriculture, and I commend Rockingham County Fair Association for creating a first-class facility that displays our industry's rich history and how we help feed the world today."
For 2015, the Virginia Poultry Industry Center has added interactive kiosks, updated videos, including "What's in a Chicken McNugget," a "Kids' Coop" featuring plush laying hens, and a giant chicken puzzle. Also new this year is an impressive display of feed bags spanning decades of service by poultry feed mills.
Poultry is Virginia's largest agricultural commodity. Virginia's poultry numbers at a glance: Broilers (chickens) are the state's number one farm commodity, bringing in more than $800 million annually, turkeys are the 5thlargest farm commodity, bringing in more than $260 million, and eggs are the 11th largest farm commodity, bringing in more than $97 million. *