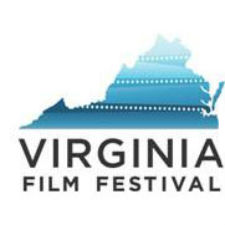 The Virginia Film Festival will once again offer a high-profile platform to high school filmmakers from throughout the Commonwealth with its third annual ACTION! High School Director Competition.
The Virginia Film Festival is presented by the University of Virginia. ACTION! The Virginia Film Festival's High School Director Competition is generously supported by the Virginia Film Office.
This year the VFF is expanding its reach by inviting rising 9th, 10th, 11th and 12th graders to compete for $2,000 in prize money. The Grand Prize winner will receive a check for $1,000, with two runners-up receiving $500 each. All three winning films will receive a special screening at the 2014 Virginia Film Festival, set for November 6-9 in Charlottesville. In addition, filmmakers from the three winning films will receive Industry Badges to the Festival, which grant them access to VFF screenings and to the VFF Filmmakers and Sponsors Lounge.
The Grand Prize winner for the 2013 competition was The Picky Eater, directed by Shalemar Coloma, of Tallwood High School in Virginia Beach. Runner-up winner Awakened Eyes, directed by Lainey Wood of St. Anne's Belfield, captured the Festival's Audience Award for Best Narrative Short, marking the second straight year an ACTION! winner earned that award. Also earning runner-up honors was Space Girl, directed by Daniel McCrystal, Si Affron, and Madeline Hunter from Light House Studio in Charlottesville.
"It is extremely gratifying for us to be able to provide a platform for student filmmakers to submit and share their work each year," said Jody Kielbasa, director of the Virginia Film Festival and Vice Provost for the Arts at the University of Virginia. "We are continually impressed by the level of commitment and talent we see in these submissions, and are delighted to be able to share this work with our audience."
ACTION! is part of the Festival's acclaimed Community Outreach and Education program, which also includes the Young Filmmakers Academy, a filmmaking initiative for elementary and middle school students; the VFF's annual Family Day festivities; and special middle and high school screenings both during the Festival and throughout the year.
The rules for ACTION! include:
Students may submit a single application per person or team. Teams may consist of no more than three students serving as Directors of the submitted film. There is no limit to the number of participants contributing to or performing in the film.
All films must be the complete original work of the students submitting them.
Films are limited to six minutes in length, including credits. There is no minimum time restraint.
Films must include a relevant theme and may not include profanity, graphic violence, or sexual content.
To apply to ACTION!, students must send a completed official entry form (including the Terms and Conditions page) plus three (3) DVD copies of the submission film OR a link to an online screener (such as Vimeo or YouTube) of the submission film. DVD copies of films must be provided on a standard DVD which can be played on a DVD player, and not only on a computer.  Participants are urged to double check their entry by ensuring it plays on a standalone DVD player, and those submitting links should make sure those links are working. Applications and complete rules for entry can be found at http://www.virginiafilmfestival.org/outreach/action/.
Completed applications must be postmarked or hand delivered to the Virginia Film Festival Office by August 20, 2013, and winners will be notified by the VFF staff by October 3.
For more information, contact Jane Freeman, the VFF's Community Outreach and Education Coordinator, at [email protected].