Local/Virginia
VCU School of Nursing receives $2.6M award to improve educational and clinical practices in primary care setting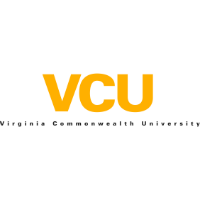 The VCU School of Nursing has received a $2.6 million award to advance nursing's influence in the primary care setting through educational and clinical practice improvements.
The award from the Health Resources and Services Administration in the U.S. Department of Health and Human Services was granted to Tamara Zurakowski, Ph.D., clinical associate professor and director of undergraduate programs in the VCU School of Nursing.
The funding will be used to provide education of undergraduate students, sponsor continuing education for nurses currently working in primary care settings, assist primary care practices with adapting their practice models to support effective nursing care, and institute quality improvement programs in primary care practices. Over the course of the four-year project, 60 nursing students, 40 practicing nurses, and 30 clinical administrators and staff members will be educated in effective primary care interventions that allow nurses to practice efficiently, produce excellent patient outcomes, and remain financially sustainable.
"Our previous experience has indicated that preparing nurses to work effectively in primary care settings requires the education of students and helping clinical partners develop roles that maximize the use of nurses' extensive knowledge and skill set," Zurakowski said. "Nurses can do more for and with patients than is the current norm. This project will provide us with the resources to help our clinical partners transform their nursing practice models, and will help us educate students who will be ready to step into the new roles."
Through the project, VCU nursing students will work in local primary care clinics to implement patient-centered care that integrates physical and behavioral health needs. Participating community-based clinical settings include CrossOver Healthcare Ministry, VCU's Hayes E. Willis Health Center, VCU Health primary care clinics, and the Richmond Behavioral Health Authority.
Nurses who work at the community partner clinics will be trained as preceptors for the nursing students, and will be educated on the expanded role of nurses in the primary care setting. VCU School of Nursing also will assist nurses at the community clinics in adapting their care models to improve health outcomes through patient-centered nursing practice.
"Expanding nurses in primary care is essential to the future of health care," said Jean Giddens, Ph.D., dean of the School of Nursing. "This award has the potential to drive nursing's influence in primary care through education and transforming clinical practice."
The project will include tuition support for about 15 VCU nursing students each year. Students who receive tuition support will participate in an intensive, two-week training in primary care in the summer before their senior year. During the two weeks, the students will learn about nursing's role in primary care, and the needs of underserved, vulnerable populations. Students also will participate in a Remote Area Medical clinic, which provides free medical, dental and vision care to underserved, isolated and impoverished communities.
"Nurses have been at the forefront of health care system transformation before, and we are ready to do it again," Zurakowski said. "This project will continue in that tradition as a partnership among Richmond residents, the VCU School of Nursing and our clinical partners."