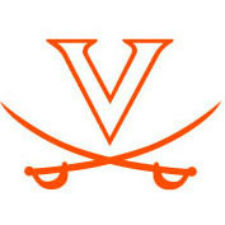 Virginia junior golfer Derek Bard (New Hartford, N.Y.) picked up a pair of wins Thursday at the U.S. Amateur Championship to advance to Friday's quarterfinal round. Former Cavalier Denny McCarthy (Rockville, Md.) lost in the round of 32 at the event. This year's tournament is being held at Olympia Fields Country Club outside of Chicago.
Bard cruised to a 6&5 win during his morning round, defeating Sepp Straka of Valdosta, Ga. After Straka, a senior at Georgia, won the first hole, Bard squared the match on the fourth hole and then won four of the next five holes to go 4up. Wins on 12 and 13 gave him the victory.
In the afternoon round of 16, Bard had a tougher go of it, before finally putting away Hunter Stewart of Lexington, Ky. Bard won the 12th hole to square the match and then picked up wins on 13, 14 and 17 to claim the win over Stewart who was the SEC player of the year in 2015 as a senior at Vanderbilt.
Bard will face Jon Rahm at 1 p.m. Friday in the quarterfinals.  Rahm won the Ben Hogan Award in 2015 as the nation's top collegiate/amateur player and is currently the top-ranked amateur player in the world.
McCarthy, who reached the semifinals of the tournament last year, fell to Charleston Southern sophomore Austin James 3&2.
FoxSports1 will televise the quarterfinals from 3 p.m. to 6 p.m. Friday.