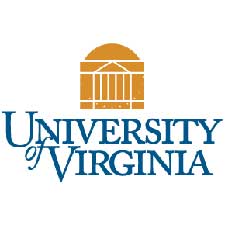 The University of Virginia is at the heart of a global network of academics, politicians and activists urgently working to stop the spread of religion-related violence.
Last spring, UVA Professor of Practice Jerry White founded the Global Covenant of Religions with UVA religious studies professor Peter Ochs and David Ford, a professor at the University of Cambridge. The professor of practice appointment is typically reserved for professionals who have distinguished themselves nationally and internationally outside of academia. White, a leader of the Nobel Peace Prize-winning International Campaign to Ban Landmines, comes to the University from the U.S. State Department, where he served as deputy assistant secretary of state in the new Bureau of Conflict and Stabilization Operations.
White retired from the State Department with the goal of building a movement that could take a broader approach to religion-related violence, one that could incorporate academic thinkers, religious leaders and civil servants as well as diplomats.
"For system-wide change to happen, no one organization or sector can do it alone. It is important to engage scholars, diplomats and religious actors in a concerted effort," White said. "I wanted to create a small nonprofit organization that would serve as a catalytic converter for this work."
White came to UVA to reconnect with Ochs, who had consulted with White on a foreign service training module on religion and conflict developed in 2014, and to leverage UVA's interdisciplinary expertise.
"UVA has an amazing network of talent spread so strongly from business and law to political science and religion to nursing, data science and many other areas that impact this issue," White said. "It is a natural incubator for such interdisciplinary work."
In keeping with White's vision, the Global Covenant of Religions – named to evoke a commitment to peace that transcends any particular pact or treaty – is more of a network than a traditional non-profit. White, Ochs and Ford leveraged their own contacts to involve more than 400 scholars, diplomats and activists across about a dozen countries, with new members joining every month.
Most are extremely influential in their own right. The organization's board, for example, includes the Libyan ambassador to the United Arab Emirates, an administrator of Jordanian refugee camps, a Hindu leader with more than 100 million followers and the president of the Tanenbaum Center for Interreligious Understanding.
At UVA, Ochs, as the organization's director of research, has brought together 20 UVA faculty members whose research can engage issues of religious violence, as well as teams of graduate and undergraduate students. Though not exclusively tied to the Global Covenant of Religions, the group's research will support the organization's mission with interdisciplinary work spanning medicine, business, law, religion, data sciences and the humanities.
"We are encouraging faculty and students to work collaboratively, and bend differences between fields," Ochs said. "UVA has become an environment where this activity has a home."
Turning Research into Action
White and Ochs emphasize the importance of quickly turning research into action as religiously motivated violence continues to rage worldwide and contribute to humanitarian crises.
"We are applying research as immediately as we can, engaging governments as we go," White said. "Without compromising scholarship, we are trying to be opportunistic about where we can have an impact."
This month, White is traveling to Finland to meet with Prime Minister Juha Sipilä and Special Envoy for the Refugee Crisis Antti Pentikäinen. Working groups across the Global Covenant of Religions will begin developing recommendations for pilot projects to be implemented next summer, focusing on six high-priority issues:
Addressing the refugee crisis in Syria and the Mediterranean basin;
Reducing violence around sacred sites in cities like Jerusalem or Palmyra;
Using language analysis to identify potentially radical groups;
Assessing triggers of religion-related violence;
Identifying gaps in current policy efforts;
Mobilizing youth and female religious leaders – two key at-risk groups – in peacebuilding efforts.
"These pilot initiatives will be small enough that we can enact them within this first year and impactful enough that we can measure how effective our coalition is," Ochs said.
With data science professor Don Brown, Ochs is co-leading a team of religious studies and data science graduate students in analyzing how patterns of language use may predict a religious group's capacity to serve as peace-builders or agents of aggression. Already, teams of students and former students are testing these linguistic models on the ground in South Asia and the Middle East.
Like Ochs' research, much of the other UVA work the Global Covenant of Religions is using is data-driven.
"We are reaching out to hard sciences, and data science in particular, to conduct rigorous research that is very applicable in the field," said Peter Furia, who co-chairs the research group with Ochs and sociology professor Milton Vickerman.
Inspiring a New Generation of Leaders
White and Ochs, who both teach classes on religious violence have established undergraduate and graduate student committees to connect interested students to the Global Covenant of Religions.
"We are hoping to get more students involved in efforts to promote religious peace," said Kaitlin Pararas, a fourth-year politics student who chairs the undergraduate committee.
"The students themselves are a great resource, contributing new ideas and ways of thinking. In fact, a huge push to dedicate work to the refugee crisis came from students," White said. "They can work on something that is immediately applied to one of the biggest challenges of our day."
That immediate impact appealed to Pararas and made her eager to connect other students with the Global Covenant of Religions.
"We are aiming to teach the next generation how to design and evaluate strategies" to combat religious violence, she said.
White and Ochs plan to use UVA as a model for engaging other universities in the Global Covenant of Religion's mission, continually expanding the organization's network to include new perspectives and research partnerships.
"In a marketplace of ideas about what to do about this tragedy, we want all of the best ideas on the table," White said. "We are showing students how they can make a contribution in shaping practice and policy.
"The point is not the organization itself," he said. "It is about catalyzing a movement for impact's sake."