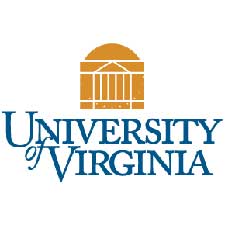 UVA Cancer Center is now one of six U.S. cancer centers in a national cancer research network that aims to develop more personalized treatments for cancer.
UVA is one of four new members of the Oncology Research Information Exchange Network (ORIEN).
The addition of the new ORIEN members is expected to exponentially increase the number of patients consenting to donate their tissue and clinical data – including corresponding genomic data – for research to understand cancer at the molecular level, with the goal of developing more targeted cancer treatments.
Additional cancer centers are in the process of joining ORIEN, where partners share de-identified data to accelerate the development of targeted treatments, allowing researchers and clinicians to more quickly match eligible patients to clinical trials and conduct larger and richer analyses.
The Goal: Precision Medicine
ORIEN personifies "big data" – extensive databases with cancer patient information (medical history, cancer tissue, DNA) that can be used for basic research and clinical trials – that puts cancer genomics on the leading edge of precision medicine.
ORIEN is expanding just as the national spotlight is focused on the promise of precision medicine. President Obama revealed his plan to invest in precision medicine during his State of the Union speech, and on Jan. 30 unveiled the $215 million initiative.
ORIEN also includes:
More information about the research partnership is available from ORIEN.