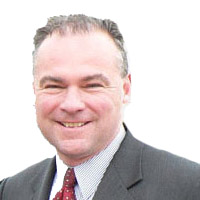 U.S. Senator Tim Kaine, a member of the Senate Armed Services and Foreign Relations Committees, received the 2016 Halifax Builder Award at the eighth annual Halifax International Security Forum in Halifax, Nova Scotia.
In accepting the award, Kaine discussed American national security strategy and the important role democratic alliances have had throughout history. The Builder Award recognizes individuals who have been instrumental to the success of the Forum and demonstrate a tireless commitment to advancing global security and strategic cooperation among democracies. 
Kaine traveled with a bipartisan congressional delegation to the Forum, a gathering of global leaders he has attended every year since arriving in the Senate in 2013. This year's delegation was led by Senate Armed Services Committee Chairman U.S. Senator John McCain (R-AZ) and Jeanne Shaheen (D-NH), and included Senators John Barrasso (R-WY), Ben Sasse (R-NE), Chris Coons (D-DE), Dan Sullivan (R-AK), Deb Fischer (R-NE), and U.S. Representatives Adam Kinzinger (R-IL), and Representative-Elect Mike Gallagher (R-WI).
Full transcript of Kaine's remarks:
I was going to come either with a big entourage or without. I do not have a big security entourage but I have a great entourage of members of the House and Senate, Republicans and Democrats, we're here because we value this opportunity very much.
A few years ago, I went to a fortune teller and she told me I was going to win something very big in November 2016…
Your welcome has been incredible, I was at a reception outside and everyone was coming up to me saying, "you have my condolences, I feel so bad." People were being so kind to me and I kept thinking, "it's not so bad traveling with John McCain, what's this condolence thing?"
I will say, I was proud to be on a ticket with a strong woman who made history as the first woman nominee to be president. We have an interesting system, we did very well in my home Commonwealth of Virginia and with the popular vote, but those aren't the rules that we understand. The rules are different, and it is a mark of her leadership that she immediately understood and grasped that, and we respect rules and we protect peaceful transition of power as this candidate, that is an important differentiator between our societies and so many around the world. These are traditions that are so very important.
I just wanted to say this. I come every year. I'm in the Senate now. I'm on the Armed Services and Foreign Relations Committees. The first year I was in the Senate, Senator McCain asked if I would come, I've come every year I've been in the Senate, but I come for two reasons to Halifax. I really come first because of the Americas. In the United States, but not only in the United States and other liberal democracies, we often think that foreign policy has only an East-West axis. It might be about Europe, it might be about Russia, it might be about China, it might be about the Middle East.
I am a deep believer in the unity of the Americas, from Yukon to Patagonia. We are North, Central, and South America, and we named ourselves after one of history's great overachievers, Americo Vespucci, we've got two continents named after him. We are so connected in culture, 37 nations and 1 billion people. With the cease-fire arrangement in Colombia in the civil war between Colombia and the FARC, two continents without war for the first time in recorded human history. There are tons of challenges because we're humans, but I so deeply believe that we need forums like this in the Americas that can focus upon the cultural, linguistic, population and value commonalities between our 37 nations and that's one of the reasons I come and always look forward to it.
The second reason I come is strategy. In a hearing that our Chairman held within the last year on the Armed Services Committee, we had a senior American military leader who said we have OPLANs, but no strategy. We have operation plans for virtually every contingency, but we don't have strategy.
The last comprehensive American strategy for national security was the Truman Doctrine; we're celebrating the 70th anniversary of it this year. It was a doctrine that was laid out in three speeches: a speech of Winston Churchill at Westminster College in Missouri in March 1946; a speech of Harry Truman's to Congress in March 1947; and, a speech of George Marshall to Harvard University that went on to be the Marshall Plan in June 1947.
That Doctrine, the Truman Doctrine, which was basically three pillars: a description of the world as it was at the time, a description of America's role in the world, and a description of the role of alliances among the liberal democracies. That was a doctrine that lasted for forty years among Presidents, both Republican and Democrat, and among Congresses, both Republican and Democrat. But since the end of the Soviet Union, the United States has not had a comprehensive security doctrine that's not just about the military. The Truman Doctrine had a lot to do to explain the Peace Corps, the race to the moon, Fulbright Scholarships. We had a comprehensive strategy, and I think we need one.
I think the United States needs one and I think the liberal democracies need one, and it's got to involve the same three pillars.
A description of the world as it is now, which is not the world of 1947. It's a world where there are three power centers: democracies, authoritarians and non-states. A description of the role of the United States. But here is where I'll finish: a continuous description with an underline and an exclamation point in the value of alliances.
I think a lot of us who are in policy-making positions come here because we are questing for more than just OPLANS, but we're questioning and questing for strategy. And the Truman Doctrine was named after a President, and often strategies have to be enunciated with the imprimatur of the Executive to be strategy, but Congress has a role as do all of you.
But I will tell you this. As we are questing for that strategy not only for the United States but for the liberal democracies represented here, the role of alliances is not less important than it was in 1947; it's more important than it was in 1947, and that is why it is so important that we gather here and Mr. Minister to you, and to the Government of Canada, thank you for continuing your commitment to this. And to the mayor of Halifax, he's the sister city mayor to my city of Norfolk, Virginia, two great shipbuilding cities, but thank you for your continued commitment for doing this here.
We need this. Thank you very much.