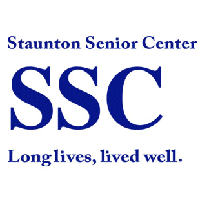 "Staunton UNPLUGGED", a 12-week series of acoustic concerts, debuts May 16. The concerts will be held on Friday evenings from 7 to 8:30 p.m. at the Staunton Senior Center, 300 Churchville Avenue, in Staunton.
A variety of performers from the Shenandoah Valley will perform without amplification in a living room setting. Admission is $5 per person, limited to 30 seats. The concerts are open to the public aged 16 and older.
The series launches with singer/songwriter Frankie Leo from Montreat, North Carolina (https://myspace.com/frankieleo). Frankie is a Churchville native and well known in the region as a master songwriter and guitar virtuoso. Frankie's latest album is called "Moving to Good News".
Lou Boden brings World Music to the stage on May 23. Lou is the founder of the Spiritheart Collective (www.thespiritheartcollective.com/about/lou-boden-founder/). Lou is a Reiki Master, a graduate of The Barbara Brennan School of Healing, a graduate of The New Seminary for Interfaith Studies, and attended the facilitator's track at the Flute Haven School in PA.  The Spiritheart Flute and Drum Circle of The Shenandoah Valley is registered with INAFA (International Native American Association).  He has published three articles in the INAFA newsletter/magazine.  Lou worked as a volunteer with the Woodrow Wilson Rehabilitation Center, using his Flute and Drum facilitation skills to enrich and teach the residents. He has also volunteered at the Opportunity House in Las Vegas Nevada doing the same thing. Lou is a classically trained flutist and percussionist.
Refreshments will be on sale at each concert. Other artists highlighting the UNPLUGGED concert series will include Steve DeVenny, Valerie McQueen, Will Carson, Age Before Beauty, and the Harmony Sisters. An updated schedule of performers is available at: www.stauntonunplugged.wordpress.com For information, contact Will Grant at 540-448-2410.