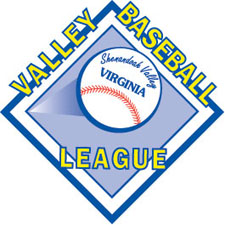 Southpaw pitcher Brock Hunter of the Strasburg Express was named the Valley League D-BAT Player of the Week for July 21-27. Hunter, a rising junior at Coastal Carolina University, is the ninth player—and the first from his ballclub— to garner the weekly honor.
He joins the following previous honorees: infielders Hunter Newman (Front Royal), José Carerra (Covington), and Gunnar McNeill (Staunton); pitchers Jake Perkins (New Market) and Jordan Harmon (Waynesboro); outfielders Hunter Thomas (Staunton) and Justin Harris (Charles Town); and designated hitter Matt Rose (Harrisonburg). Hunter was selected from 11 candidates nominated by coaches and VBL media relations staff.
Hunter, who hails from McLean, Virginia, pitched seven innings July 21 against the Aldie Senators for a 3-2 win, his third of the season. In that start, he limited opponents to just four hits, allowing one walk and striking out 10. In his second appearance July 26, Hunter pitched one inning against the Woodstock River Bandits, holding them to one hit and no runs.
Hunter has a 2.35 ERA for the season. He leads the Strasburg bullpen in innings pitched (42) and strikeouts (47), while allowing 15 walks and 37 hits. Among league pitchers, he has the fifth-most strikeouts. Strasburg enters this week's league playoffs as the sixth seed, where they'll meet third-seed Front Royal in the quarterfinals.
Honorable Mentions
Reece Karalus, RHP, Aldie (Santa Clara/North Bend, Wa.)
Andrew Yacyk, INF, Charles Town (Liberty University/Hagerstown, Md.)
Cole Norwood, RHP, Covington (Presbyterian College/Darlington, S.C.)
Nick Sinay, OF, Front Royal (University of Buffalo/Syracuse, N.Y.)
Thomas Smith, INF, Harrisonburg (Georgia Tech/Fort Pierce, Fla.)
Darian Carpenter, INF, New Market (Virginia Commonwealth University/Richmond,Va.)
Joey Rodriguez, OF, Staunton (Wake Forest University/Miami, Fla.)
Garrett Russini, OF, Waynesboro (Stetson University/Lakeland Ranch, Fla.)
Lucas Mould, RHP, Winchester (University of Alabama Huntsville/Athens, Ga.)
Esteban Puerta, OF, Woodstock (Florida Atlantic University/Cooper City, Fla.)