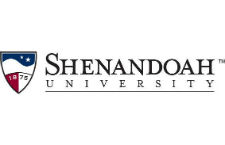 Shenandoah University will use a $52,000 grant from the National Park Service's (NPS) American Battlefield Protection Program to gather information on the history and cultural landscape of the Shenandoah River Campus at Cool Spring Battlefield. An illustrated historical and cultural landscape narrative will be generated, leading to the development of a strategic rehabilitation plan for the site.
"The university's goal is to develop an enduring vision for Cool Spring Battlefield as a public, educational resource that interprets and provides an engaging experience of this important Civil War battlefield, cultural landscape and ecological site." said Dean of the College of Arts & Sciences Jeff Coker, Ph.D. "We are indebted to the National Park Service for providing the funds necessary to bring in a consultant with the expertise and vision needed to rehabilitate and restore this historic property."
In April 2013, the Cool Spring Battlefield property officially became Shenandoah University's River Campus at Cool Spring Battlefield. It reflects a public-private partnership of the Commonwealth of Virginia, the Civil War Trust and Shenandoah University.
The Cool Spring river campus is situated on 195 acres of land along the Shenandoah River that played a crucial role in the July 18, 1864, Battle of Cool Spring. Under terms of a conservation easement, the university manages the property to protect both its natural and historic features.
The river campus serves as a field site where students learn by exploring history​, environmental studies​, and other disciplines in ways that supplement and reinforce classroom and laboratory learning. ​The campus also​ affords ​K-12 students and the public at large with opportunities to explore the region​'s history and natural features.
"The American Battlefield Protection Program supports projects that safeguard, preserve and tell the stories of America's battlefields," said National Park Service Director Jonathan B. Jarvis. "These places are symbols of individual sacrifice and national heritage that we must protect to help this and future generations understand the struggles that shaped and define us as a nation."
The grant is one of 25 from the National Park Service totaling nearly $2 million to preserve and protect significant battle sites from all wars fought on American soil. Federal, state, local, and Tribal governments, nonprofit organizations, and educational institutions are eligible for NPS battlefield grants, which are awarded annually.
Since 1996, more than $16 million has been awarded by the American Battlefield Protection Program to help preserve significant historic battlefields associated with wars on American soil. Additional information is available online at nps.gov/abpp.