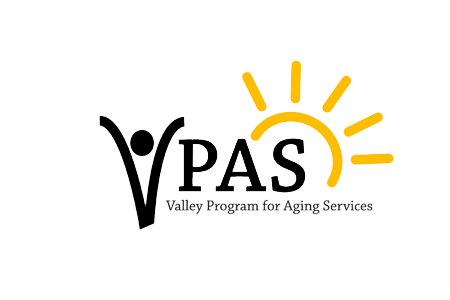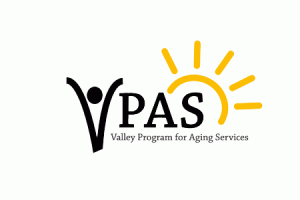 News from senior centers run by Valley Program for Aging Services. More information on VPAS online at www.ValleyProgramforAgingServices.com.
TBSC has Picnic with Pablo Cuevas
tbsc took advantage of a beautiful day on August 26 to visit with Pablo Cuevas, District 1 Supervisor for the Rockingham County Board of Supervisors, and some friends. Pablo invited tbsc to his cabin which is high up in the mountains on the Virginia/ West Virginia border. Members were treated to a wonderful picnic and stories about the history of the cabin and original family that established a home there. Thank you Pablo for a very nice day!
PRSC Volunteer Appreciation Winner for September
Meals on Wheels Volunteer for PRSC, Pleasant View Inc. was the proud winner of a $15.00 Wal-Mart gift card which is awarded each month through a drawing by  Volunteer Coordinator Dawn Shull as part of their Volunteer Appreciation Program. Second prize of a Chick-Fil-A coupon was won by volunteer Charlie Scott.
New CDSME Grant Year Began September 1
The 2014/15 grant year for the Chronic Disease Self-Management Education (CDSME) program began September 1 and is off to a great start. There are 18 workshops scheduled to begin this fall and a few more being planned! The September newsletter is posted online at http://valleycdsme.com and it includes a list of current workshops that can be printed and shared.
In grant year 2013/14, CDSME exceeded the goal of 258 workshop completers with a total 54 workshops, 498 persons who completed at least 4 of the 6 workshop sessions and 595 people who attended one or more sessions. In Virginia for the same time period there were 171 workshops, 1682 completers and 2157 participants. Since the first workshop in the fall of 2010, VPAS CDSME has had 106 workshops with 979 completers and 1221 participants in all VPAS Regions.
VPAS CDSME could not have provided these workshop opportunities without the help of nearly 100 volunteer leaders, including several VPAS staff members. VPAS staff and Steering Committee Members have also played a vital role in promoting CDSME throughout our communities. Thank you to each person who has supported CDSME in the past and to everyone who will be a champion of this program in the future! It is exciting to think about how many people we can reach this coming year.
Please help promote CDSME by sharing the workshop schedule with friends, family members, civic organizations, churches and health care providers. Training Leaders and scheduling workshops takes a lot of effort, but the outcomes will only be successful if the workshops are filled.