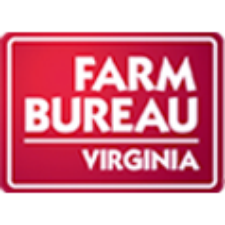 Elementary school children in Virginia are getting a taste of agriculture—right in their school's parking lots—thanks to Agrium Inc. and Virginia Farm Bureau Federation.
Farm Bureau teamed up with Agrium Inc. to bring the Seed Survivor exhibit to public and private schools across the commonwealth. Seed Survivor is a free, curriculum-based learning experience that encourages children to master the elements that plants need to grow.
"This program provides opportunities to get future generations excited about agriculture," said Ron Saacke, VFBF director of Women and Young Farmers programs and Agriculture in the Classroom. "It simply connects students to the science and technology behind all types of crop production practices while allowing Agrium and Farm Bureau to show we care about the environment and what we produce for them."
Students spend half of the one-hour presentation inside the mobile display playing multimedia and virtual reality video games related to soil, water, sunlight, nutrients and growth. The other half of the presentation is spent in a guided lesson on plant nutrients. After learning the elements that plants need to survive, each student plants a sunflower seed to take home and grow.
The exhibit began traveling to Virginia schools in November 2014 and will conclude April 1. The program will reach nearly 7,000 third-, fourth- and fifth-graders, visiting more than 55 schools across the state.
"This mobile display is one of only two that travel around the United States and Canada each year," Saacke said. "We're lucky to have it here in Virginia, and we've tried to get it out to as many elementary students as possible before it moves to another state in April."
Mark Lilly, a contract educator for the program, said he was interested in helping with the program because he grew up in farming.
"We teach about agriculture and how farmers do what they do, and how they do it more efficiently," Lilly said. "The kids get really excited about the interactive trailer and planting the sunflower seed and watching it grow. If I piqued one child's interest, I've done my job."
Adults and children will have an opportunity to view the mobile agriculture classroom at the Virginia Beach Farmers Market's National Ag Day Expo on March 14.