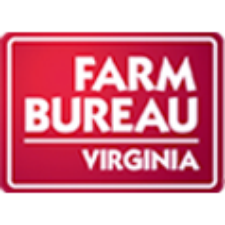 Brent and Margaret Arbogast of Rockingham County have been named winners of the 2014 Virginia Farm Bureau Federation Young Farmers Achievement Award.
The Arbogasts live and work on a small, diversified farm. They raise beef cattle, broiler chickens and sheep and grow hay and corn. They were recognized Dec. 3 at the VFBF Annual Convention in Hot Springs.
The Achievement Award recognizes young farmers who are successful in production agriculture and provide leadership on and off the farm. Brent Arbogast is a farmer and a farrier and serves on the Rockingham County Farm Bureau board of directors. Margaret Arbogast works part time as a pharmacist.
The Arbogasts will receive up to 200 hours' use of a Kubota M-series tractor from Kubota Tractor Corp.; a new Stihl chain saw from Mid-Atlantic Stihl; $500 from Virginia's Farm Credit associations; $500 from Chesterfield County Farm Bureau; and a John Deere Gator utility vehicle, courtesy of Southern Farm Bureau Life Insurance Co. They also will receive a travel package to the 2015 American Farm Bureau Federation Annual Convention in San Diego, where they will compete for the Young Farmers & Ranchers Achievement Award.
Sam and Ashley Gardner of Bedford County were this year's runners-up. Sam Gardner raises replacement heifers and is a past VFBF Young Farmers Committee member and recipient of the VFBF Young Farmers Environmental Stewardship Award. Ashley Gardner is a quality engineer for a local manufacturing company.
The couple will receive $500 from Farm Bureau and a travel package to the 2015 AFBF Annual Convention.
With 128,000 members in 88 county Farm Bureaus, VFBF is Virginia's largest farmers' advocacy group. Farm Bureau is a non-governmental, nonpartisan, voluntary organization committed to protecting Virginia's farms and ensuring a safe, fresh and locally grown food supply. View more convention news as it becomes available atVaFarmBureau.org/NewsVideo/ConventionNewsroom.aspx.