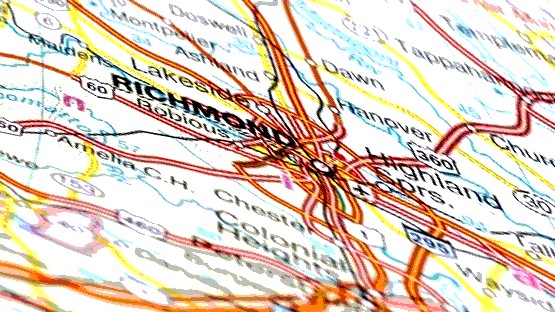 A Richmond man on supervised release for gun possession who led police on a pursuit last fall pleaded guilty to a new gun charge on Tuesday.
Shalik Mitchell, 30, faces 15 years in prison on the new charge, possession of a firearm by a convicted felon.
Mitchell is scheduled to be sentenced on Dec. 21.
According to court documents, Mitchell was pulled over by Richmond Police officers by officers after being observed speeding and swerving around other motorists while failing to use a turn signal.
Officers tried to catch up to the vehicle, which was still gaining separation at nearly 80 mph. The vehicle nearly veered off the roadway as it came to a stop, and officers noticed the front seat passenger making stuffing movements.
A loaded Stoeger STR-9, 9mm, semi-automatic pistol was stuffed in between the driver's seat and center console, where Mitchell sat. At the time he possessed the pistol, Mitchell was a multiple-time convicted felon and was approximately seven months into a term of supervised release for a 2019 conviction of being a felon in possession of a firearm.
Mitchell had also previously been convicted in 2015 for malicious wounding and use of a firearm in commission of a felony.