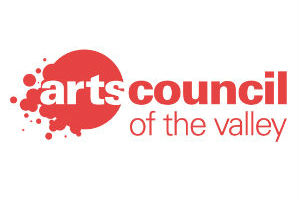 Arts Council of the Valley will open a new Smith House Galleries exhibition of installation, ceramic sculpture, and mixed media works by Herb Weaver with a reception during First Fridays of the Valley on August 5.
"Herb Weaver: Still Pondering" runs through August 26 at Smith House Galleries, 311 South Main St., in Harrisonburg.
An artist and educator, Weaver has participated in more than 200 solo, group, and juried exhibitions, including the biennial West Virginia juried exhibition where he received the $5,000 Governor's Award.
"Focusing primarily on the medium of ceramic sculpture, my artwork is intended to make statements about life circumstances in a riddle-infused manner," Weaver said, adding that he aims to take art off the pedestal and into the daily lives of people who view his work.
"It has been said that artists are the prophets of the day," he said, "and this charge drives my artwork, particularly with expressions of peace, social justice, political dysfunction, and environmental issues. I am now entering the phase of creative urgency with a sense of 'running out of time' and seeking opportunities and space to help foster this quest."
Sponsored by Herr & Co, , the opening reception will run from 5 p.m. to 7 p.m. and will also feature live Americana vocals and acoustic guitar by Jane Cox.
The exhibit will also be hosted online at valleyarts.org/current-exhibition.