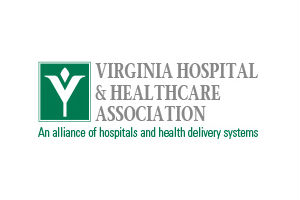 Community violence and crime is the public health issue that most concerns a majority of Virginians when it comes to personal safety and well-being, according to the results of a recent statewide poll of voters in the Commonwealth.
In the public opinion survey from Mason-Dixon Polling & Strategy, 51 percent of respondents cited community violence and crime as the top public health concern for their families.
Health care workforce shortages, which have been magnified as a result of the COVID-19 pandemic, was the second most commonly cited public health concern with 25 percent of those polled listing it as their primary concern.
Those findings are among the results of a poll of 800 registered Virginia voters that also included a range of questions related to satisfaction with hospitals and health insurance companies, COVID-19 vaccines and safety precautions, behavioral health issues, public health considerations, and more.
In other poll results:
More than two years since the start of the COVID-19 pandemic, during which some people delayed necessary medical care, 93 percent of Virginians say they now feel safe going to a doctor's office or hospital for health care services.
Virginians are generally split in their view of health insurance companies with 48 percent expressing a negative view of health insurance companies compared to 44 percent who view them favorably.
When asked for their views on what's driving health care costs, Virginians cited health insurance costs, pharmaceutical companies, and general inflation as the most significant factors.
On the subject of COVID-19 vaccination, 90 percent of poll respondents said they have been vaccinated, with 80 percent indicating they have received at least one booster dose. Those findings are in line with Virginia Department of Health data that shows 92.6 percent of the 18 and older adult population has received at least one vaccine dose, with 81 percent of adults fully vaccinated.
Attitudes on continuing to take COVID-19 safety precautions are split with 39 percent saying they still wear masks in crowded indoor spaces, compared to 38 percent who said they don't take any precautions. Another 15 percent said they still avoid large crowds and gatherings, and 8 percent said they still wear a mask on airplanes.
Federal regulations require health care providers such as hospitals to continue to enforce indoor mask rules in those facilities. When asked about this, more than two-thirds of respondents said they understand why masks are still required under the circumstances and are accepting of that.
75 percent of Virginians view Virginia hospitals favorably, and more than four in five who have had a personal or family encounter with hospital care in the past year said their experience was positive.
The poll of 800 registered Virginia voters was conducted June 23-30, 2022, and it featured live landline and cell phone interviews with Virginians from all regions of the state representing the ethnic, gender, age, geographic, and political diversity of the Commonwealth.
The recent statewide public opinion poll conducted by Mason-Dixon is the latest in a series of surveys commissioned by the Virginia Hospital & Healthcare Association to help identify health care issues of concern to Virginians and to inform the association's approach to public policy engagement.