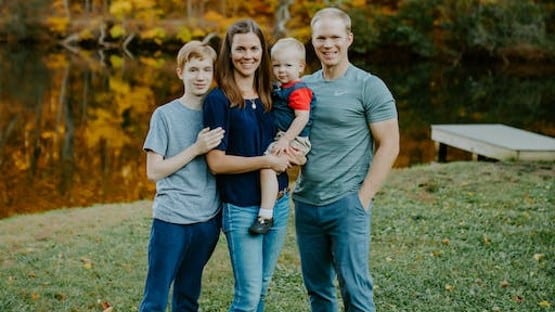 Local podcaster and author Brad Rykal is running for the White Hall District seat on the Albemarle County Board of Supervisors.
Rykal is running as an independent for the seat, which is currently held by Ann Mallek, a Democrat who announced last month that she intends to run for re-election.
Mallek has represented the district, which includes the Crozet area, since 2009.
Rykal, who served two tours in Iraq in the U.S. Army and later, in Afghanistan, with the Special Forces, has developed a local following through his podcast, "The Brad Rykal Brief," which features interviews with local residents about life in Albemarle County.
He is also the co-author of a book, A Call to Reframe US Intelligence Analysis and US National Security, that argues that an ill-defined and impractical concept of national security, rather than intelligence failure, on Sept. 11, 2001, was the principal cause for America's losses.
"I am excited to announce my candidacy as an independent for White Hall Supervisor and am humbled by the opportunity to serve my local neighbors and larger community.  We live in a very special place, and with your support, I will fight to keep it that way," Rykal said.
A top priority for Rykal as a county supervisor would be the buildout of local infrastructure.
"We did our part," Rykal said, referring to the fact that White Hall's population and tax revenues have grown dramatically in recent years. "Now it is time for the county to do theirs by making significant public investments in White Hall."
Rykal is also motivated to preserve the area's natural resources and rekindle the close-knit community feel for the generations to come as well as his own young family.
Brad and his wife, Mallory DeCoster, are parents of two boys, Brett (age 14), and Bode (age 3).  The couple is expecting their third in May.
"Too many White Hall residents tell me they don't feel like their voice matters anymore. They fear that national party politics are overriding our local community issues," Rykal said. "That's why I'm running as an independent candidate, to bring us back together with a focus on the issues that truly matter in our day-to day-lives."
Rykal is beginning a "listening tour" to speak with individual residents about their concerns before hosting a formal campaign kickoff event later this spring.
Citizens are encouraged to sign up at his campaign website www.bradforsupervisor.com to learn more and get in touch.