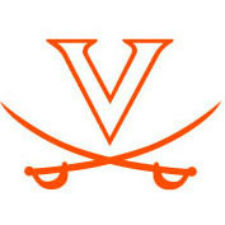 Jordan Frabasilio hit a walk-off sacrifice fly in the ninth inning to lift Pittsburgh to a 2-1 win over the top-ranked UVa. baseball team Saturday afternoon at Charles L. Cost Field. The Panthers (18-16, 8-6 ACC) evened the series with Virginia (26-5, 11-3) at a game apiece as the Cavaliers' nine-game win streak came to a halt.
Virginia reliever Connor Jones (Fr., Chesapeake, Va.) tossed 3 1/3 innings and gave up his first run in 19 1/3 innings of ACC play as he took the defeat and fell to 4-1 with the loss. UVa starting pitcher Josh Sborz (So., McLean, Va.) worked 5 1/3 innings, allowing an earned run, three hits and three walks while striking out five.
Virginia was held to a season-low two hits, singles by Joe McCarthy (So., Scranton, Pa.) and Robbie Coman (So., Lake Worth, Fla.). McCarthy extended his hit streak to 10 straight games and has reached base safely in 23 straight games.
Pitt reliever Hobie Harris (3-3) worked two perfect innings to get the win. Pitt starting pitcher Joseph Harvey was dominating, giving up just an unearned run, two hits and two walks in seven innings. He struck out four.
Pitt struck first for a run in the second inning. Casey Roche drew a leadoff walk and moved around to third on a single to right by Eric Hess, the Panthers' first hit of the series. Nick Yarnall hit a sacrifice fly to left to bring Roche home.
Virginia parlayed a leadoff walk into a run in the seventh inning. McCarthy coaxed the walk and then stole second base on the 1-2 pitch to Nick Howard (Jr., Olney, Md.), who hit the next pitch to second base, allowing McCarthy to advance to third. Brandon Downes (Jr., South Plainfield, N.J.) grounded to Dylan Wolsonovich at shortstop, who bobbled the ball as he tried to throw home and then threw the ball wildly as he attempted to get the out at first.
In the ninth inning Boo Vazquez drew a leadoff walk, with A.J. Lardo then pinch running. Casey Roche was hit by a pitch, and Eric Hess sacrificed the runners to second and third. After Nick Yarnall was intentionally walked. Frabasilio then hit a sacrifice fly to center to easily score the winning run.
The rubber game of the series is set for 1 p.m. Sunday.