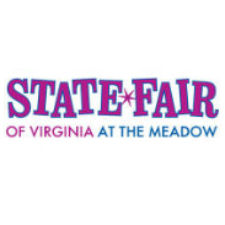 Fairgoers can save up to 38 percent on State Fair of Virginia tickets—and spend less time in line—when they buy advance tickets online starting Monday, Aug. 3 at StateFairVa.org.
Advance-price online ticket sales will run through Sept. 24. Regular-price fair tickets can be purchased online Sept. 25 through Oct. 4. Starting Aug. 25, advance tickets also will be available at Walgreens locations in Virginia.
"We know there are many, many families who plan their visits to the State Fair well in advance, and the special pricing on advance tickets is a way they can save money while they're planning," said Marlene Pierson-Jolliffe, vice president of operations for The Meadow Event Park. "Purchasing tickets in advance also lets guests streamline their arrival at the fair, something that's particularly helpful for large groups and for people with small children."
For weekday admission (Monday through Thursday), advance tickets are $9 for adults and $5 for youth 5-12 and seniors 60 and older. For weekend day admission (Fridays, Saturdays and Sundays), advance tickets are $12 for adults and $7 for youth and seniors. Children 4 and younger will be admitted free.
Season passes will be $25 online through Sept. 22 and $30 after that date.
Rides are not included in fair admission, but ticket-buyers can save up to 17 percent online on advance-purchase vouchers for Unlimited Ride Wristbands. Advance wristbands are $15 for weekdays and $22 for weekend days.
Discount-priced military admission—$9 on weekdays and $12 on weekends—will be available at the Ticket Plaza during the fair for active-duty service members and retirees with current military ID. The discount is not applicable for others in service members' and retirees' parties.
For information on the fair's group sales program, call 804-994-2891 or email[email protected].
This year's State Fair of Virginia will run from Sept. 25 through Oct. 4. Information is available at StateFairVa.org.
The 2015 fair will feature nearly 400 hours of performances, house about 2,500 animals, attract more than 10,000 competition entries, welcome field trip groups from 270 schools and serve about 13,000 corn dogs. More than 1,000 youth are expected to compete for up to $70,000 in scholarship money.
The State Fair is held each fall at its permanent home at The Meadow Event Park in Caroline County. The fair's mission is to increase agricultural and natural resource awareness and interest through educational programs, exhibitions and competitions in a fun, family-friendly setting.