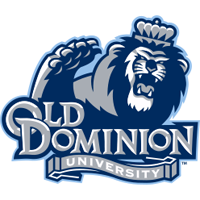 ODU quarterback Taylor Heinicke was named to the 2014 Davey O'Brien National Quarterback Award Watch List, the award committee announced on Wednesday.
Heinicke and Marshall University quarterback Rakeem Cato were the only two QB's from Conference USA named to the 39-player list.
A native of Atlanta, Ga., Heinicke leads all active FBS quarterbacks in passing yards, total yards, touchdown passes and touchdowns responsible for and is one of just 18 Division I quarterbacks to have passed for 10,000 yards and rushed for 1,000.
Last season, Heinicke became the first quarterback from the state of Virginia to pass for 10,000 career yards.
In 2013, Heinicke completed 340-of-486 passes for 4,022 yards and 33 touchdowns.  His 70 percent completion percentage was a school record.  He passed for 300 yards or more nine times and his 533 yards at Idaho was the fourth most by an FBS quarterback.
This is the second national award watch list for Heinicke, as he was named to the Maxwell Award Player of the Year Watch List last week.  Senior Antonio Vaughan was named to the Paul Hornung Watch List for the most versatile player.
Quarterbacks from all 125 NCAA Division I Football Bowl Subdivision (FBS) schools are eligible for the award until the field is narrowed to 16 semifinalists on Monday, Nov. 3. The Foundation and the Selection Committee will announce three finalists on Monday, Nov. 24. The 2014 Davey O'Brien winner will be announced on The Home Depot College Football Awards on Thursday, Dec. 11.
Previous winners include: Jim McMahon (BYU, 1981), Todd Blackledge (Penn State, 1982), Steve Young (BYU, 1983), Doug Flutie (Boston College, 1984), Chuck Long (Iowa, 1985), Vinny Testaverde (Miami, 1986), Don McPherson (Syracuse, 1987), Troy Aikman (UCLA, 1988), Andre Ware (Houston, 1989), Ty Detmer (BYU, 1990-91), Gino Torretta (Miami, 1992), Charlie Ward (Florida State, 1993), Kerry Collins (Penn State, 1994), Danny Wuerffel (Florida, 1995-96), Peyton Manning (Tennessee, 1997), Michael Bishop (Kansas State, 1998), Joe Hamilton (Georgia Tech, 1999), Chris Weinke (Florida State, 2000), Eric Crouch (Nebraska, 2001), Brad Banks (Iowa, 2002), Jason White (Oklahoma, 2003-04), Vince Young (Texas, 2005), Troy Smith (Ohio State, 2006), Tim Tebow (Florida, 2007), Sam Bradford (Oklahoma, 2008), Colt McCoy (Texas, 2009), Cam Newton (Auburn, 2010), Robert Griffin III (Baylor, 2011), Johnny Manziel (Texas A&M, 2012) and Jameis Winston (Florida State, 2013).
The 38th Annual Davey O'Brien Awards Dinner will be held Monday, Feb. 16, 2015, in Fort Worth, Texas.
2014 Davey O'Brien National Quarterback Award® Watch List
Anthony Boone (Duke, Senior)
Terrance Broadway (Louisiana, Senior)
Shane Carden (East Carolina, Senior)
Rakeem Cato (Marshall, Senior)
Connor Cook (Michigan State, Junior)
Jeff Driskel (Florida, Junior)
Cody Fajardo (Nevada, Senior)
Devin Gardner (Michigan, Senior)
Jared Goff (California, Sophomore)
Everett Golson (Notre Dame, Junior)
Garrett Grayson (Colorado State, Senior)
Christian Hackenberg (Penn State, Sophomore)
Connor Halliday (Washington State, Senior)
Grant Hedrick (Boise State, Senior)
Taylor Heinicke (Old Dominion, Senior)
Taysom Hill (BYU, Junior)
Kevin Hogan (Stanford, Junior)
Brett Hundley (UCLA, Junior)
Matt Johnson (Bowling Green, Junior)
Chuckie Keeton (Utah State, Senior)
Taylor Kelly (Arizona State, Senior)
Cody Kessler (USC, Junior)
Trevor Knight (Oklahoma, Sophomore)
Sean Mannion (Oregon State, Senior)
Marcus Mariota (Oregon, Junior)
Nick Marshall (Auburn, Senior)
Hutson Mason (Georgia, Senior)
Braxton Miller (Ohio State, Senior)
John O'Korn (Houston, Sophomore)
Bryce Petty (Baylor, Senior)
Dak Prescott (Mississippi State, Junior)
Keenan Reynolds (Navy, Junior)
Joel Stave (Wisconsin, Junior)
P.J. Walker (Temple, Sophomore)
Bo Wallace (Ole Miss, Senior)
J.W. Walsh (Oklahoma State, Junior)
Jake Waters (Kansas State, Senior)
Davis Webb (Texas Tech, Sophomore)
Jameis Winston (Florida State, Sophomore)