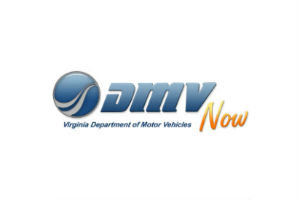 The Virginia Department of Motor Vehicles and Dinwiddie County are partnering to make most vehicle-related transactions available in a convenient location – at the commissioner of the revenue's office.
The DMV Select office will open on July 25.
The DMV contracts with local governments to open DMV Select offices offering mostly vehicle-related transactions.
Transactions that will be available include vehicle titles and registrations, license plates and decals, disabled parking placards, transcripts, voter registration applications and more.
"This new partnership with Dinwiddie County will provide another convenient location for customers to take care of essential vehicle-related DMV services, which supplements our nearby full-service DMV customer service centers," said Linda Ford, acting DMV commissioner. "Providing superior service across the Commonwealth is a critical part of DMV's mission, and partnerships like this help us to further that mission."
The new Dinwiddie DMV Select office will be open for walk-in service Monday through Friday from 9 a.m. to 4:30 p.m. and will support nearby customer service centers. This new location will also sell E-ZPass transponders and will host DMV Connect visits.
"A DMV Select is a convenient benefit for our residents and the surrounding area. I am thrilled to offer these DMV services in my office as it only strengthens the county's efforts to provide efficient, effective, and excellent customer service," said Lori, Stevens, commissioner of the revenue. "With these services conveniently located in the center of our county, our residents save both time and money."
The commissioner of the revenue's office in Dinwiddie is located at 14010 Boydton Plank Road.
With the addition of this venue, DMV now has 57 DMV Select partners throughout the Commonwealth.
For more information, visit dmvNOW.com/select.