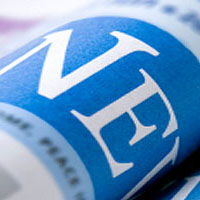 Governor Terry McAuliffe accepted Paul Galanti's decision to conclude his service to the Commonwealth as Commissioner, Department of Veterans Services.
"Paul is a true American hero, and we are very grateful for his service to this nation and to the Commonwealth,"said Governor McAuliffe. "He led our Department of Veterans Services with great skill, compassion, and dedication and has ensured the Commonwealth is well-postured to continue to serve our rapidly growing veteran population.  Paul will be greatly missed, and I wish him well in his long-delayed and well-deserved retirement."
Secretary of Veterans and Defense Affairs John Harvey praised Commissioner Galanti's vision and dedication, "Working with Paul Galanti on behalf of the Commonwealth's veterans has been the privilege of a lifetime.  Paul is a gentleman, a tireless advocate for our veterans, and a public servant of the highest order.  I learned a great deal from Paul and look forward to maintaining a close relationship with him as we continue to work for Virginia's veterans."
Commissioner Galanti has served as the Commissioner, Department of Veterans Services since April 2010. He will leave office on October 8, 2014.