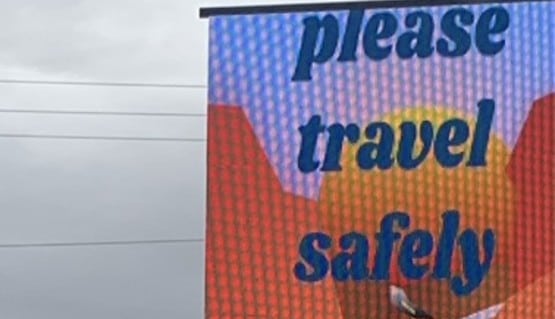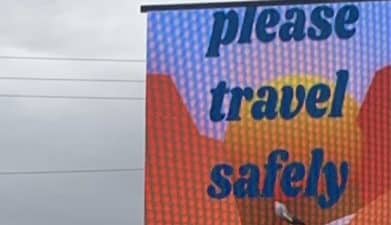 Public service announcements designed by Nelson County High School students can be seen on billboards in the area.
Messages promote driving safely, adopting shelter pets, controlling litter, preventing suicide, avoiding water pollution, recycling and other community causes.
Southeast Media donated space for the students on the billboards, which has been captured in snapshots from Lynchburg's Northwest corner of Lakeside (Route 221) and Forest Brook. Other snapshots were captured of Kyra Gehlert's road safety message she created while learning digital image-making techniques in art class and Adrieanna Bibb's pet-adoption concept created in photography class. Other students whose art have appeared on billboards are: Danica McGeehan, Nathan Oneida, Karisah Smith, Elizabeth Tiede, Giselle Vega and Anna Wilkins. A second round of students will be announced and their billboard images will focus on messages of kindness.