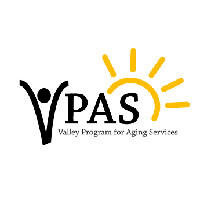 Low income seniors who live in and own property in the SAW region (Staunton, Augusta County and Waynesboro), and who are 65 years or older, or who are permanent and totally disabled persons, or disabled veterans with 100% service connected permanent and total disability, are eligible to apply for 2015 Real Estate Tax Relief.
To qualify for full or partial relief, home owners must complete applications and meet certain residency, age or disability, household income and combined financial net worth limits which differ in each area. Real Estate Tax Relief applications are available at the local Commissioner of Revenue's office in Waynesboro, Staunton and Verona.
The maximum household income limit is $27,500 in Waynesboro, $30,00 in Staunton, and $40,000 in Augusta County.  To verify household income, it is necessary to provide 2014 tax documents including 1099-SSI or SSDI forms and W-2's with the application.
For permanently and totally disabled applicants under age 65, it is mandatory to supply information from Social Security that states benefits were paid because of disability, or to provide signed affidavits from two medical doctors.
The combined financial net worth limit is up to $60,000 in Waynesboro, $62,500 in Staunton, and $100,000 in Augusta. For real estate tax relief, net worth does not include the value of  the home the applicant lives in, and in Waynesboro and Staunton, up to one acre of property, or in Augusta County, up to five acres of property. It also applies to mobile homes.
Waynesboro's Commission of Revenue, Donald R. Coffey, explains that some liabilities may be included on the net worth statement to reduce net worth if they pertain to the assets listed. He gives the example of needing to list a vehicle as an asset, but also being able to list the amount due on the vehicle as a liability.
Coffey also recommends that all first time applicants make an appointment to complete and file the application at the office so that there is ample time to  review and gather documentation before deadlines. This may also prevent any delay in processing the application in case of questions about the information on the application. Documentation includes 2014 income statements, tax forms, year-end checking/savings bank statements and other paperwork.
The deadline for application in Waynesboro and Staunton is May 1; the deadline for application in Augusta County is April 1.  The preferred manner for applicants to certify applications is to sign the application in front of the Commissioner, or one of the Deputy Commissioners.
To make an appointment in Waynesboro, call 540-942-6610; in Augusta County, call 540-245-5647; in Staunton, call 540-332-3829.