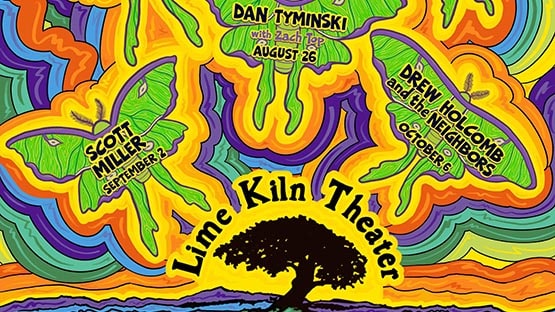 Lime Kiln Theater announced their 2023 Summer Concert Series lineup this week with their traditional launch party at the Southern Inn in Lexington on Tuesday.
The lineup was announced online Wednesday – and season passes and season opener tickets to 49 Winchester sold out in under an hour.
This year's season includes Ricky Skaggs and Kentucky Thunder, Sam Bush, The Seldom Scene and Dan Tyminski.
The season opens on May 20 with 49 Winchester, Virginia locals who have recently risen to national stardom.
Also adding some unique flavor to the lineup this year is Rebirth Brass Band out of New Orleans, famed jazz guitarist Julian Lage, and Prairie Home Companion's Garrison Keillor featuring Robin and Linda Williams.
The season is sponsored by J.F. Brown Real Estate Connection and Atlantic Bay Mortgage Group.
For more information or to purchase tickets, visit Lime Kiln online at limekilntheater.org