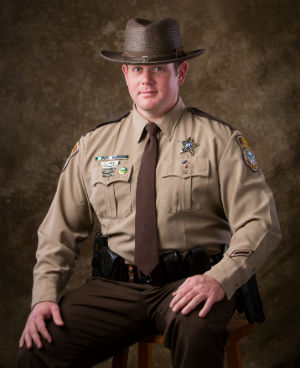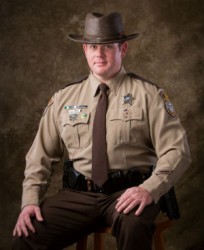 I could spend my time writing a letter to explain the credentials and views of the Augusta County sheriff's candidate that I am supporting, however after parades, booths, forums, and meet and greets that is not necessary.  What I would like for everyone to understand is the type of man that Donald Smith is and what he has done for my family.
I met Donald on a call one night where he responded with the Augusta County Sheriff's Office and I responded as a volunteer EMT.  He was empathetic with not only our situation, but with the family and what they were dealing with as well.  Donald was the first one in the door and the last one out that night.  He went above and beyond dealing with the family and death of their loved one.  Since then, I have crossed paths with Donald many times while volunteering.  I always saw the same person, no matter what situation we were dealing with.
This spring, we learned just how far his empathy carried into his personal life.  My husband, Brian, fell out of his crane and sustained a T12 compression fracture.  While in the middle of campaigning, working 12+ hour shifts, being on call for the SWAT team, maintaining the farm, and taking care of his grandmother, Donald stepped forward to help us.  He showed up at our house and mowed our quarter-acre lot.  Not just once or twice, but the entire time that Brian was out of work.  Donald continually asked about Brian and how he was doing.  When I was admitted to the hospital in June, he switched gears and made sure I was doing okay as well.
Donald didn't have to do this for us.  He didn't really know Brian when the injury occurred and only knew me from the calls over the years.  This is just the kind of man that Donald is and will continue to be.  He is a hard worker and goes above and beyond for everyone.  No, he doesn't have a wife or kids.  Yes, he currently has his own apartment in his parent's home so he can take care of his grandmother (who resides there) and owns his own home, as well.  What does that all really mean?  For me, it means that he has more time to devote to the citizens of Augusta County and the ability to literally stand by the men and women of the Sheriff's Department when the times are tough.
If that is the kind of people's sheriff you are looking for, then remember to vote Donald Smith for sheriff on November 3.
– Letter from Anne Lynch/Fishersville