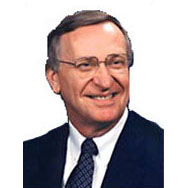 For more than a quarter century the Virginia School Boards Association has been sponsoring a summer "Governor's Conference on Education."  Traditionally the Governor has made an appearance as luncheon speaker, but the main program has been a series of small group presentations by teachers, administrators, and others of successful practices they have used in their classrooms, schools, or public school systems. 
There are dozens of presentations of practical, affordable, and proven techniques, approaches, and strategies that can be taken home for immediate adoption to improve local public schools.  There are more workshops than anyone can attend during the day.  A publication is provided with a synopsis of each presentation in order for participants to read about programs they did not get to attend and to have contacts for all presenters.  The appeal of the annual Governor's Conference has been its practical approaches of helping school divisions deal with the challenges they face.
This year has unfolded a bit differently.  The customary Governor's Conference on Education was held by the School Boards Association at the end of July.  Recently held, however, was a Governor's K-12 Education Reform Summit at the same location about two weeks later.  There is a notable contrast in the two programs.  While the School Boards Association members have to deal with budgetary reductions, diversity in the classrooms, and other practical and daily challenges, the Governor's Reform Summit seems to be headed in the direction of charter schools, laboratory schools, and digital education.
Providing the keynote address at the Governor's Reform Summit was Joel Klein, former New York City School Chancellor.  A favorite topic for him is the charter schools he established to serve a small fraction of the children in the New York City school system.  Other charter proponents were on the program.  Former U.S. Secretary of Education Margaret Spellings was scheduled to speak, and she continues the role she had in the George W. Bush administration of defending No Child Left Behind requirements for which Virginia has recently gotten an exception.  Several representatives with interest in the digital education business spoke about the advantages of their wares.
Gov. McDonnell's legislative proposals related to education reform have been incredibly inane and inconsequential.  I do not know if this summit will be the kick-off for something bolder from the Governor.  He could have used the earlier and traditional Governor's Conference, but there probably would have been too many school board members there asking him about restoring their budgets.  Whatever the direction is for school reform in the Commonwealth, it needs to be funded at an adequate level to serve all the students and not just a few in the charter schools.
Ken Plum is a member of the Virginia House of Delegates.