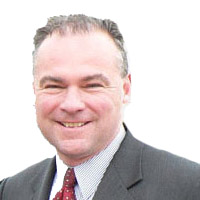 As the Consumer Financial Protection Bureau (CFPB) finalizes a new rule to address predatory practices in payday and similar types of consumer lending, U.S. Senator Tim Kaine expressed support for the agency's efforts to protect consumers from the predatory lending practices associated with these high-priced loans.
"The issue of predatory lending is not new nor will it improve without strong action from the CFPB. Too many consumers are stuck in high-cost debt traps. I applaud the CFPB for taking action to end these harmful business practices," Kaine wrote in a letter to CFPB Director Richard Cordray. "I remain encouraged by the CFPB's focus on predatory payday lending and hope the final rule will be strong to protect consumers."
Payday loans, which use the borrower's next paycheck as collateral, often carry annualized interest rates in the triple digits. Such loans frequently trap borrowers in a predatory cycle of debt, with a 2014 CFPB study finding that eighty percent of payday loans are rolled over or renewed within two weeks.
Kaine has supported the Department of Defense's (DOD) plan to update the Military Lending Act (MLA) and close existing loopholes to better protect servicemembers and their families from abusive financial practices. Last year, he urged the CFPB to issue strong rules to stop predatory lending practices. As Governor, Kaine implemented a state employee payday loan alternative program that allowed Commonwealth employees to borrow small amounts at interest rates a fraction of what payday lenders charge.