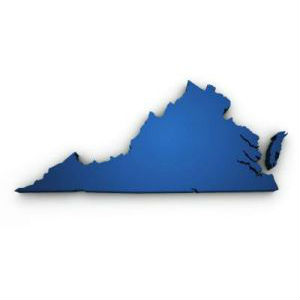 Legislation that would decriminalize simple marijuana possession passed the State Senate Tuesday night with a strong bipartisan majority.
The Senate voted 27-13 to back the legislation, authored by Sen. Adam Ebbin, D-Alexandria, that would raise the threshold amount of marijuana subject to the offense of distribution or possession with intent to distribute from one-half ounce to one ounce, and decriminalize possession under that amount and provide for civil fines of up to $50 and up to five hours of community service as alternative punishments for possession of the lower amounts.
Similar legislation, introduced by Del. Charniele Herring, D-Alexandria, was passed by the House of Delegates on Monday by a bipartisan 64-34 margin.
The details of Herring's bill are slightly different. Her bill would provide for a civil penalty of up to $25, and spells out that any violation of simple possession of marijuana may be charged by a summons in form the same as the uniform summons for motor vehicle law violations and that no court costs shall be assessed for such violations.
Differences in the language will have to be worked out between the House and Senate before a final bill can be sent to Gov. Ralph Northam, who has signaled support for the decriminalization of simple marijuana possession.
"Virginia lawmakers should be applauded for electing to remove criminal penalties for simple possession of marijuana," Dr. Kevin Sabet, president and co-founder of Smart Approaches to Marijuana said. "Non-violent drug offenders should not be saddled with criminal records that would imperil their recovery and reintegration into their communities.
"We at SAM have championed decriminalization efforts that remove criminal penalties and expunge prior records and have even written such legislation for consideration in several states. Coupled with prevention and awareness, that is part of a larger effort to provide real social justice without creating another addiction-for-profit industry that ruins more lives," Sabet said.
Story by Chris Graham