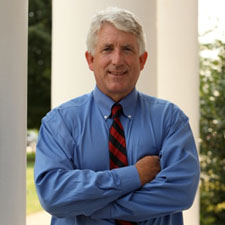 Attorney General Mark R. Herring is joining 14 other states and the District of Columbia today in filing an amicus brief advocating for recently announced federal immigration reforms that "will increase State tax revenue, enhance public safety, and help avoid tragic situations in which parents are deported away from their U.S. citizen children, who are left to rely on state services or extended family."
The package of executive immigration reforms announced by President Obama in November, and currently subject to an injunction preventing its implementation, would improve our nation's broken immigration system by improving border security, making it easier for highly-skilled workers to remain here, demanding accountability from undocumented immigrants who are already here, and prioritizing the deportation of dangerous criminals instead of breaking up families in Virginia and across the nation. It is estimated that the reforms could extend revocable protection from deportation to up to 92,000 undocumented immigrants in Virginia, producing more than $106 million in increased tax revenues over five years.
"Immigration has been a source of economic, cultural, and social benefit for the Commonwealth for more than 400 years," said Attorney General Herring. "While we're waiting on Congress to enact long overdue comprehensive immigration reform, the President has offered lawful, reasonable steps that will boost our economy, keep families intact, and promote public safety by removing criminals and increasing trust between law enforcement and communities. In Virginia, deferred action for young people has enabled us to offer an affordable college education to the children of immigrants who, in many cases, know no home but Virginia. These reforms would offer additional benefits to our Commonwealth, and they should be allowed to move forward."
The States' brief makes the case that, far from being an illegal and substantial burden on the states, the proposed federal immigration reforms are a lawful exercise of executive power that "will actually benefit States and further the public interest by allowing qualified undocumented immigrants to come out of the shadows, work legally, and better support their families." "When immigrants are able to work legally–even for a limited time–their wages increase, they seek work compatible with their skill level, and they enhance their skills to obtain higher wages, all of which benefits State economies by increasing income and growing the tax base."
Virginia and its fellow amicus states emphasize that "the immigration directives will also benefit States by improving public safety." Fear of deportation or immigration action causes many immigrants to avoid law enforcement interactions, making them less likely to report crimes such as domestic violence or robbery. Eliminating that fear will increase trust and interactions between law enforcement and immigrant communities. The reforms will also require undocumented immigrants seeking deferred action under the directives to pass criminal and national security checks, helping to identify those undocumented immigrants that are truly dangerous and should be deported.
Finally, the States' brief explains the important social benefits of a policy that keeps families intact without fear of having a parent or spouse deported. More than 16 million people across the country currently live in a mixed-status family, including 3.8 million undocumented immigrants with a child who is a U.S. citizen. "Removing an undocumented parent can subject those children to housing instability, food insecurity, and other harms," including placement in the foster care system at significant public expense. These reforms will result in "fewer heartbreaking incidents in which U.S. citizen children are separated from their deported parents and left to rely on extended family or state social services."
The States' amicus brief was filed in the 5th Circuit Court of Appeals in support of the United States' appeal of a Texas District Court's ruling that prevented any immigration reform from being enacted in any state. Virginia joined lead amicus Washington, along with California, Connecticut, Delaware, Hawaii, Illinois, Iowa, Maryland, Massachusetts, New Mexico, New York, Oregon, Rhode Island, Vermont, and the District of Columbia.