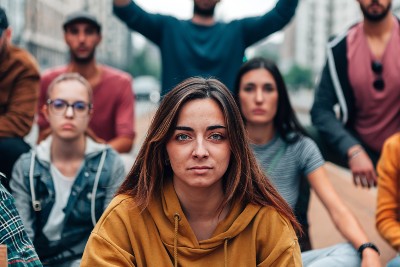 Democrats in Congress have the ability, theoretically, to do something now to codify a federal right to abortion. They just don't seem to have the will.
CNN's Dana Bash pressed Vice President Kamala Harris on this point in an interview that aired on Monday's "Situation Room."
Bash asked the VP straight up: "What do you say to Democratic voters who argue, 'What a minute. We worked really hard to elect a Democratic president and vice president, a Democratic-led House, a Democratic-led Senate. Do it now'"?
Harris responded: "But, do what now?
"Do what now?"
Seriously?
Back to Bash: "When I say do it now – act legislatively to make abortion rights legal."
"We feel the same way," Harris said. "Congress needs to do it now in terms of permanently putting in place a clear indication that it is the law of the land that women have the ability and the right to make decisions about their reproductive care."
O … K …
Bash had to drag that out of her.
She then had to point out the obvious – that getting abortion legislation through the Senate would require eliminating the filibuster.
"Given the current composition of the Senate, the votes aren't there," Harris said.
"Do you have a position on whether the filibuster should be eliminated?" Bash asked.
"I think the president has spoken on that issue," Harris said.
He doesn't. Want an end to the filibuster, that is.
We're a year and a half into the Biden administration, and the only meaningful thing the president and Democrats have done is preserve the filibuster.
And Democrats wonder why people can't drag their fed-up selves to the polls to vote for them.