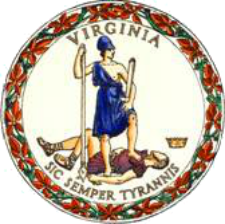 Governor Terry McAuliffe today announced the completion of a two-year, public-private collaboration between the Virginia Department of Health (VDH) and Ancestry.com that fully digitizes the state's vital records.
To date, more than 16 million records have been digitized and indexed.  Scanned images of the original, public* documents are available online through Ancestry.com.  Access to the indexed information on the records is available free of charge through VDH's Division of Vital Records' and the Library of Virginia's websites.
"This public-private project demonstrates Virginia's continued commitment to innovation, efficiency and leveraging information technology to the benefit of all," said Governor Terry McAuliffe. "Having all Virginia vital records digitized mean millions of public birth, death, marriage and divorce records are now more easily accessed for genealogy and family history research. This project also provides a long-term conservation solution for preserving the rich history of Virginia's people."
"I am pleased that this project has come to fruition," said Secretary of Health and Human Resources Dr. Bill Hazel. "It was a major undertaking and citizens will now enjoy the ability to find more information about their heritage."
"Family history and individual health are closely linked," said State Health Commissioner Marissa J. Levine, MD, MPH, FAAFP. "Through this project, people can more easily explore their ancestors' lives and possibly identify family health conditions or hereditary risk factors. This information is empowering and takes us one step closer to our goal of becoming the healthiest state in the nation."
The project began two years ago following legislation (Senate Bill 660 in 2012) supporting digitizing vital records.  So far, birth and death records from 1912 to the present, marriage records from 1936 to the present and divorce records from 1918 to the present have been scanned and are available. Non-public records—those that have not yet reached the required time for release—are only available in a "limited index," which discloses only an individual's name and the date and location of the event.
"We are grateful for the opportunity to help Virginia increase access to these records for Commonwealth residents," said Ancestry Senior Director Global Content Acquisition Quinton Atkinson. Virginia plays a special role in the history of the United States. Tens of thousands of people researching their family history have been anxiously awaiting the opportunity to learn more about their ancestors through these records. It is an exciting moment for the entire genealogy community."
"Throughout this project and beyond, maintaining the integrity of Virginia's Vital Records System and the security of people's records remains our priority," said VDH Chief Information Officer Debbie Condrey. "All documents were scanned under the supervision of trained VDH Vital Records staff following strict protocols."
"It is exciting and rewarding to successfully implement a records project of this magnitude and historical significance," added State Registrar and Division of Vital Records Director Janet Rainey. "This project is one of the first of its kind in the nation."
For more information on Virginia's records visit www.vdh.virginia.gov/Vital_Records/, the Library of Virginia or www.ancestry.com.
* In Virginia, death, marriage and divorce data become "public" information 25 years after the event; birth data are "public" after 100 years.