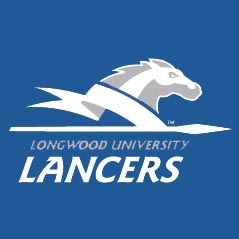 Gardner-Webb got hot from long range and hit 16 three-pointers to pull away from Longwood, 87-78, Tuesday evening in Willett Hall.
The Runnin' Bulldogs (15-9, 7-4 Big South) found a groove early, hit nine treys in the first half and never cooled off, finishing 16-of-29 from beyond the arc for the game.
Redshirt junior guard Adonis Burbage knocked down six of those three-pointers and finished with 18 points as one of five double-figure scorers for the Bulldogs. He hit back-to-back three-pointers at the start of the second half to spark a 10-0 run that pushed Gardner-Webb's 38-37 halftime lead to double figures less than four minutes into the second period.
"I thought we started the second half very passive," Longwood head coach Jayson Gee said. "We started the half with three air balls. Unfortunately, [Gardner-Webb] started the half with great execution. I thought we got some great looks and some great shots, we just didn't knock them down. Like I told our players, you have to give their team credit. They made the plays when it counted, and they made shots. We didn't make ours."
Gardner-Webb made exactly 57.7 percent (30-of-52) of their shots from the field to outpace 10 three-pointers from Longwood and a 21-point game from junior forward Shaquille Johnson. Longwood turned the ball over a season-low five times and outscored Gardner-Webb 32-20 in the paint, but Gardner-Webb's bench made up the difference with 34 points from three players.
Bulldog reserves Harold McBride and Dylan Poston got in on the three-point parade as well, knocking down four apiece to score 27 of those 34 bench points. McBride added four assists as part of a 23-assist day for Gardner-Webb, whose point guard and Big South assists leader Tyler Strange dished out nine helpers of his own.
Seven of Strange's assists set up three-pointers, but while he got his teammates going from outside, Big South rebounding leader Jerome Hill handled business in the paint. Hill, who also leads the Big South in double-doubles and ranks second in scoring, finished with 20 points on 8-of-11 shooting.
Gardner-Webb's five double-digit scorers offset a career night from freshman Kanayo Obi-Rapu, who poured in a career-high 15 points with two assists and two steals. Obi-Rapu, who missed the first meeting against Gardner-Webb while recovering from a procedure to address a foot injury, knocked down 3-of-5 three-pointers on the way to his third double-figure scoring game of the year.
"Kanayo is very capable. It was good to see him get his game going," Gee said. "I think that's something we have to look forward to, but right now we need more help on the backboards. Our inability to rebound the basketball doesn't give us a chance to come back to win the game."
Longwood managed to overcome those rebounding woes in a 71-67 win over Presbyterian Saturday, but Gardner-Webb was able to dismantle a Lancer backcourt that is still without injured center Lotanna Nwogbo and his 12.9 points and 8.2 rebounds per game. Sophomore Damarion Geter and freshman Victory Dorsey rotated in the post and combined for 10 points and six rebounds, but Geter's performance came while warding off an illness he came down with earlier in the day. Despite playing at less than 100 percent, Geter pushed through 26 minutes of court time and shot 2-of-2 from the field with two assists, a block and a steal.
Geter's gutty performance, Gee noted, mirrored that of Longwood's as a team this season.
"These guys have been resilient. They haven't backed down," Gee said. "I don't expect anything different. Their spirits are going to remain high, I'm sure. That's who they are. They know what we have to work on, and we'll focus on that Wednesday and Thursday and get ready for Asheville."
Longwood and UNC Asheville meet Friday in Asheville in a rematch of a game that the Bulldogs won 74-64 on Jan. 28 in Farmville. The game will air live on the Big South Network at 7 p.m.