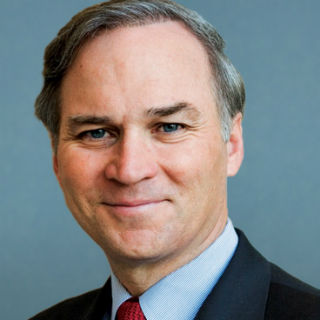 Congressman J. Randy Forbes (VA-04) visited Wallops Island on Tuesday to tour space facilities and meet with the Wallops Island Regional Alliance.
His visit coincided with the Navy's consideration of Wallops Island as the East Coast base for the MQ-4C Triton unmanned maritime surveillance aircraft, which would require the stationing of up to 400 personnel plus family members at Wallops.
"Wallops Island does important work, with tremendous potential to play an even more significant role for NASA, our national defense, the commercial space industry, and the economy of the region," Congressman Forbes said. "As a member of the House Armed Services Committee and Chairman of the Seapower subcommittee, I am particularly interested in opportunities to bring new military missions to Wallops.With its prime location, room to grow, and experience operating unmanned systems, Wallops is an ideal place to base the Navy's new Triton aircraft, and I look forward to discussing that option with the Pentagon."
The Navy is currently considering Wallops as one of three East Coast options for permanently basing the MQ-4C Triton unmanned maritime patrol aircraft. The Triton provides real-time intelligence, surveillance, and reconnaissance (ISR) capabilities in maritime and coastal regions. Should the Navy select Wallops as the permanent East Coast location, it would serve as both a launch and recovery site, as well as an operational-level maintenance hub, supporting rotational deployments of personnel and aircraft outside the United States, in addition to the up to 400 permanent personnel plus families stationed there.
Wallops' central location in the Mid-Atlantic Region; its proximity to Patuxent River, Maryland where the Triton is developed; the presence of NASA's own RQ-4 Global Hawks (a similar aircraft) at Wallops; and the facility's relatively uncrowded airspace make it an ideal permanent location for this platform. Currently, the Navy is conducting an environmental assessment, with a decision on the permanent basing of the Triton expected later this year.
The facility at Wallops Island, Virginia is home to some of the most innovative work in the commercial space industry, and supports the needs of both NASA and the Department of Defense. Whether it is providing field carrier landing practice to Navy pilots, supporting rocket launches as part of Missile Defense Agency exercises, or serving as one of two U.S. sites launching vital cargo to support the International Space Station, Wallops is an integral part of U.S. space efforts.